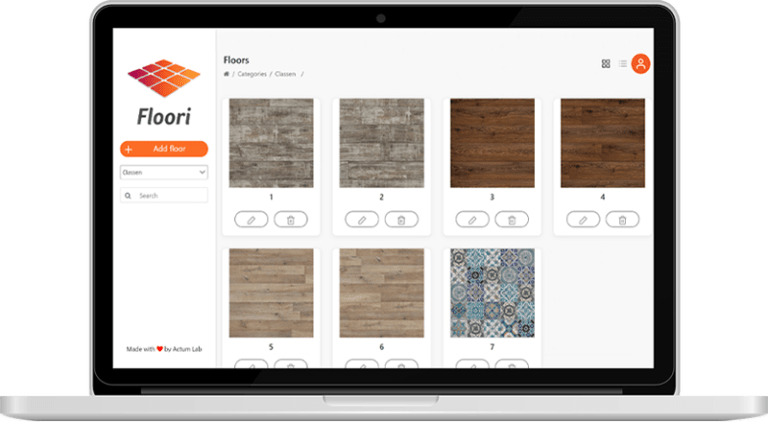 将您的产品添加到Floori平台
Don't let your floor textures go to waste on your company Google Drive – add them to our database to make sure they reach those who need them the most: Architects, Builders and Retailers. Show your products to those that need them most!
There are already over 40 manufacturers with us!
Floori helps direct customers directly to your sales channels, regardless of whether you are selling through distributors, directly or e-commerce. Our goal is to empower your retailer, builder, and designer networks to sell your product more effectively by giving them the power of Floori.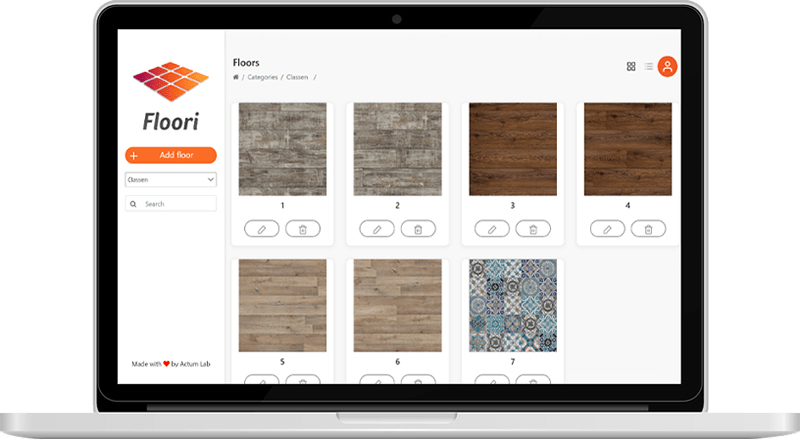 How can your company add products
to the Floori platform?
It's easy and free, but in order to provide the best representation of your products, we require one of two things:
CSV/EXCEL/XML product data sheet
Direct API integration (contact us)
Feel free to email us hello@floori.io for our product image specification form. Depending on how much pre-processing the images require, we could have you up and running in as little as a few days!
SAFETY – Your copyrights are most important to us
Your textures and images are used only by us and always marked by manufacturer for the sole use within the Floori ecosystem. We do not give the right for anyone outside the Floori ecosystem to use your product images.
Do your sales channels have the tools they need?
Marketing your products to distributors, retailers, builders, architects, designers can be really hard. But giving them the AR visualization tools they need can be easy.
Feel free to get in touch with the rest of the team if you have any questions!
Till next time,
Rafal