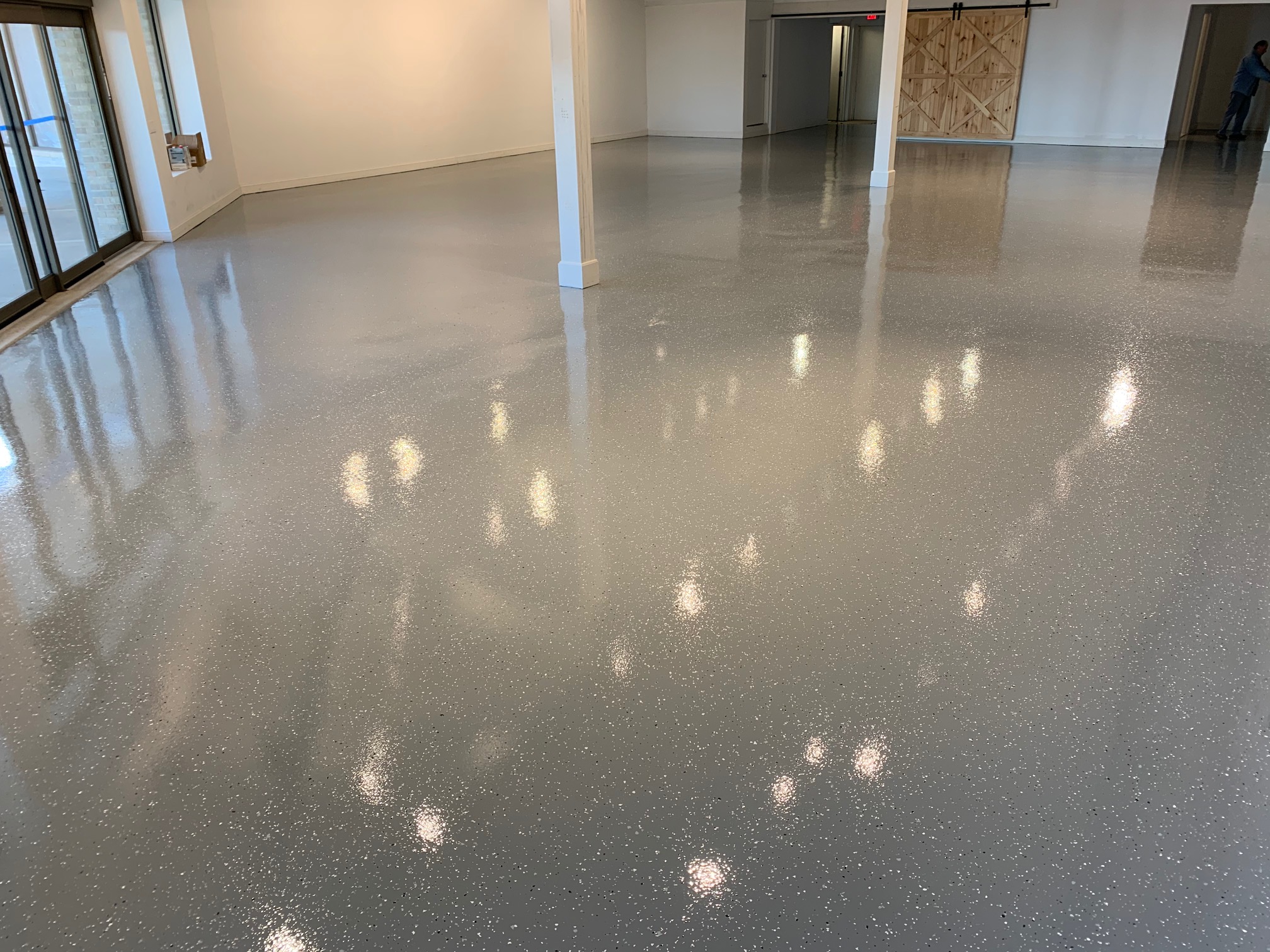 Rank Your Epoxy Business Higher on Google in 4 Steps
Are you a small business owner that specializes in flooring or epoxy? Are you wondering how these big retailers get on the first page of Google search, but your business seems to be falling behind? Don't worry! Floori is here to help!
Google is the most popular search engine on the internet and is used by billions of people each day. When used correctly, Google can be a powerful tool for improving your SEO. By using Google's search engine results pages (SERPs), you can find the best keywords to target, track your website's ranking, and see how your website's SEO is performing.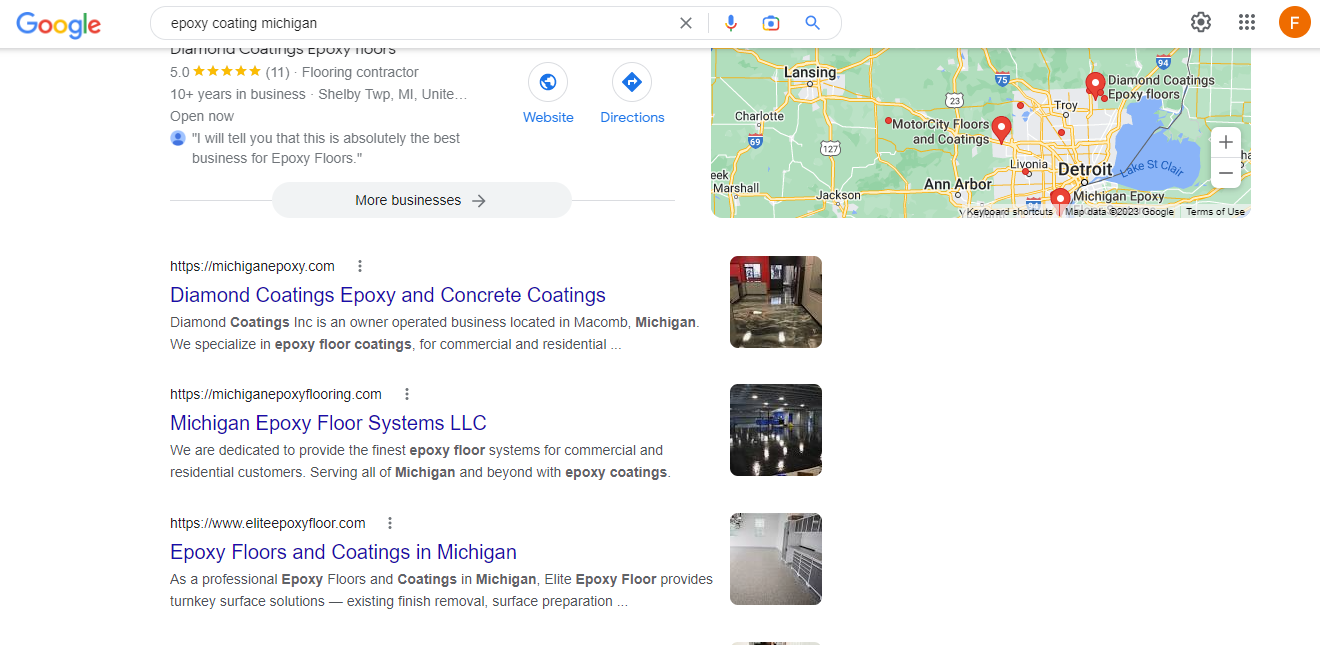 In order for your epoxy business website to get a higher ranking, you'll have to know how Google works. First, let's discuss how Google's algorithm ranks each website when consumers search for something in particular.
In general, Google's algorithm works by using a variety of factors to rank websites in its search engine results pages (SERPs). These factors may include the number and quality of backlinks a website has, the website's age, the relevance of its content to the user's search query, and the user's location and history.
If you'd like to learn more about Google's ranking criteria, click here.
Even though Google has not released a complete list of the most important ranking factors, we summarized the most important points and how you can improve each one of them:
We know, it seems a little complicated. But we promise we will make it simple for you! Let's dive into each bullet point for some more details.
1 – Create Relevant Content to Your Epoxy Business's Customer
This might sound self-explanatory, but it's a lot easier said than done. Google is constantly working to improve the relevance of its search results for each individual user. 
This means that the Google search engine is consistently learning about each user's interests and preferences and using that information to deliver the most relevant search results possible.
So, relevance is a key factor in Google's search algorithm. What now?
Well, If you're an epoxy company, realize that all your customers care about is the quality of your work and they will want to see how happy your prior customers are after the service or installation.
But, they also have other questions, like the best colors, prices, and design possibilities. All you have to do is answer these questions on your website. 
You can start writing about it now! How? Check out All Around Surfaces blog answering recurring customer questions: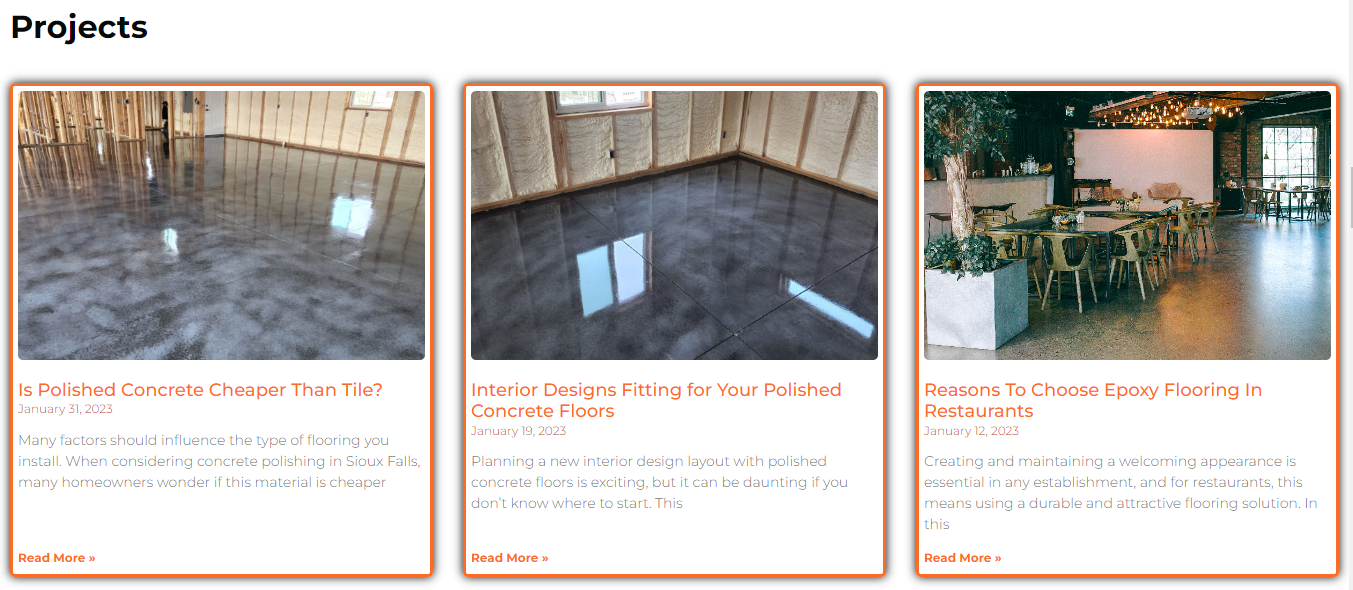 2 – Add Backlinks to Your Epoxy Business's Website
First things first, what is a backlink? A backlink is a hyperlink that points from one web page to another web page on the same website or another website. They are also called inbound links or incoming links. As you may have noticed, we have placed many of them in this very blog!
But, you may be asking "how can I use backlinks to improve your SEO?"
They are an important part of SEO because they help to show Google that your website is authoritative and popular. In other words, the more backlinks you have, the more reputable your website becomes.
For example, Neil Patel's page about long-tail keywords has backlinks from 1.1K referring domains: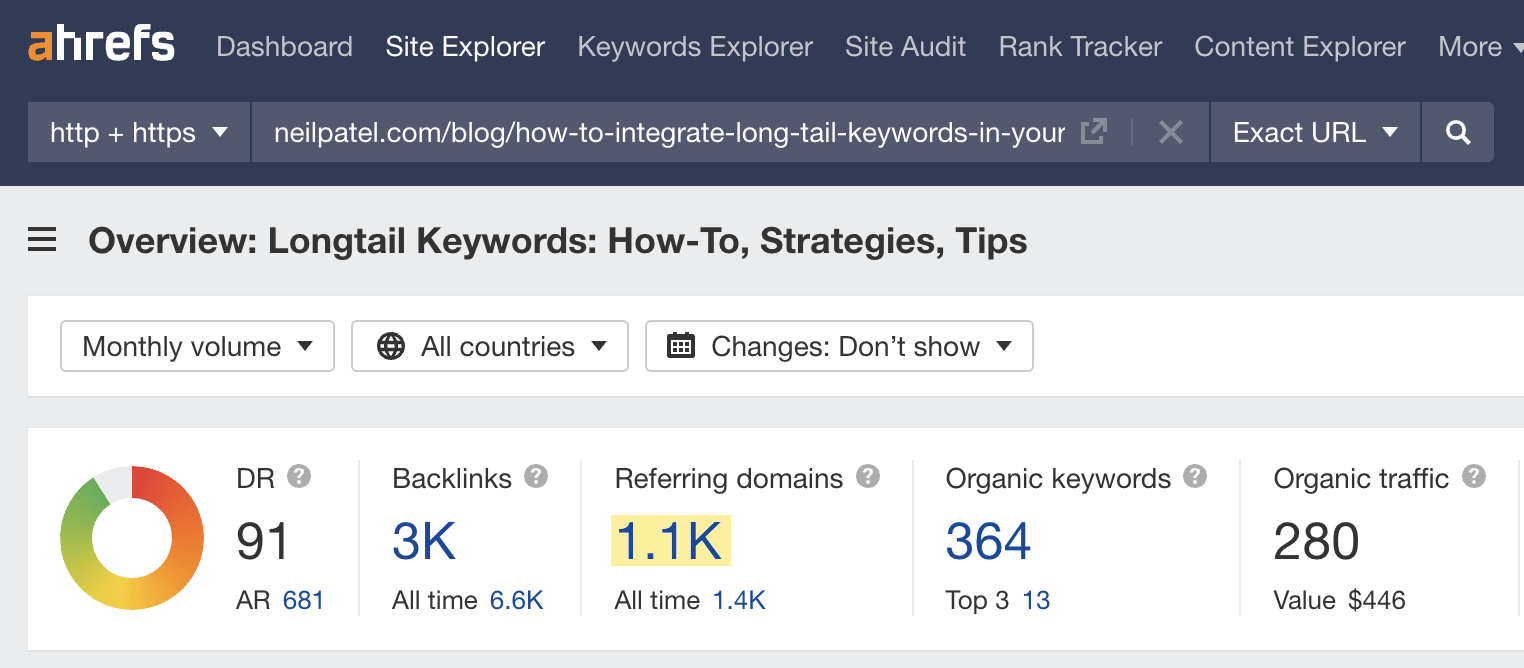 Backlinks are essentially viewed as votes of confidence from other websites. They act as an indication to Google that the content on a certain website is valuable, credible, and useful. The more backlinks a website has, the higher it will be ranked in search engine results.
You have two types of backlinks:
Internal: Links that go from one page to another on the same domain/website. In other words, these are the links from YOUR domain/website.

External:

Links from another domain/website. These links are counted as if those sites are vouching for your site's high quality.
Creating valuable Content is the first step to start building backlinks.
And the next step is to Reach out to the site owners, key influencers, and bloggers. Instead of asking them to link directly to your page, try a more subtle approach. Write to make them aware of your content and ask if they'd be open to sharing it with their audience like they have done with similar content.t
3 – Don't Delete or Change Your Epoxy Business's Domain
First, a domain on the Internet address or name, a domain or domain name is the location of a website. For example, the domain name "google.com" points to the IP address "216.58.216.164". Generally, it's easier to remember a name rather than a long string of numbers.
You may be asking yourself, "Why does the age of my domain matter?". The domain age is just another way of describing how experienced a website or domain is in its field. Well, a domain that has been around for a longer time is more likely to have more relevant content and higher authority than a website that is newer.
The Google algorithm also takes into account how often a website is updated, so a website that is updated frequently is more likely to rank higher than a website that is not updated often. One of the oldest websites is Yahoo, launched in 1994 and it's been online ever since.
But keep in mind: domain age alone does not significantly impact a business's online presence. However, when combined with other factors such as page rank, the number of backlinks, etc., it can significantly contribute to a better SEO score. 
So, change everything, BUT your domain!
4 – Improve User Experience on Your Epoxy Business's Website
Google uses a number of factors to determine which websites should appear in its search engine results. One of the most important of these factors is website UX. Google looks for websites that are easy to use, intuitive, and provide a good user experience.
If a website has poor UX, Google will not rank it as highly as it could be, as it wouldn't provide a good experience for users.
So, adapt to your audience as they change. The truth is, your audience is going to get younger. People born in 2001 are adults now and they grew up around technology, becoming "tech-natives."
This means they will want a better shopping experience.
AI is revolutionizing the flooring industry, offering the possibility to show your epoxy resins in any room within seconds. Adding a simple plugin like an Epoxy Visualizer will drive people's attention to your website and as a consequence, Google will rank your epoxy business's website higher. 
The recipe is quite simple:
1 – Visitors stay longer on your website because is fast, the content is useful and the experience is great.
2 – Google will notice that and start suggesting YOUR website on the front page.
Take a look at how Wise Coatings does it brilliantly with the Epoxy Visualizer! Wondering how they did it? Talk to us here!
What's Next?
SEO is a long-term investment that can help a website rank higher in search engine results pages (SERPs), helping it attract more visitors. While there are no guarantees, SEO can be an effective way to improve your epoxy business website visibility and bring in more traffic.
While Floori has given you as many tools as possible to help with your SEO, we hope to give you more tips and tricks in the future regarding your flooring business. Consider subscribing to our newsletter and checking us out on our Instagram or our LinkedIn. Thank you for reading!