4 Ways to Use Instagram to Promote Your Coatings Business
Are you a concrete or epoxy coating company owner? Some of Floori's customers struggle with building social media presence, especially on Instagram. And if you feel like you're in the same boat, don't worry. Floori's got you covered. We've selected FOUR simple actions you can initiate RIGHT AFTER you read this post.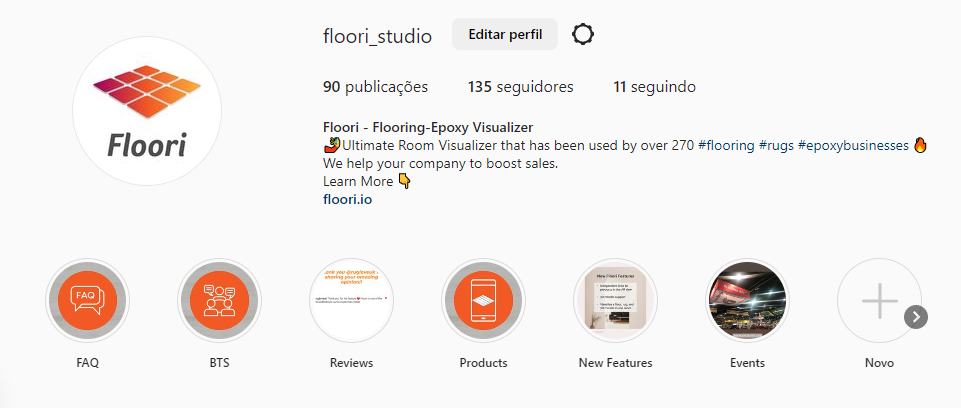 Social media is a potent tool for selling your resins or concrete. In fact, it's a perfect tool to showcase ANY retailer business. By creating a strong social media presence, you can reach a larger audience (potential customers) and create a community. Companies with a strong social media presence get more leads, get more booked estimates, and more bottom-line profit!
There is no need for fancy equipment. In this article we will discuss 4 ACTIONS you should take on your coating company's Instagram to transform it into a money tree:
Post frequently on your social media profiles 

Post high-quality pictures on your social media

Engage with your social media followers

Add hashtags to your social media posts
If you'd like to know more about each tip, keep reading!
1. Post Frequently on Your Coating Company's Instagram
If you're going to use social media properly, you must understand that it's focused on new content and updates. The algorithm favors those who keep a healthy consistency of posting.
More consistency = More clicks
More clicks = More profit
I must say, frequency isn't equal to posting every day. Instagram WON'T show posts in a chronological timeline. That means you can post 10 times a day and not be seen by a living soul. Consistency means you need to post content that actually shows your work and bond with your audience. So from now on, you will:
1 – Post 2 posts a week with "Before and After" photos of your customers' rooms, garages, homes, and buildings OR written testimonials.
2 – Post 1 Reel every month showing your installation process. Make sure to highlight your equipment, products, and people involved.
3 – Post 2 times a day on Instagram Stories going to a customer's home, showing your inventory, or closing a deal with a happy customer. No matter what, just do it and highlight your work.
2. Post Attractive Photos and Videos on Your Coating Company's Instagram
Now that you know about the frequency let's talk about content. First, nobody trusts an image that looks grainy. This is especially true within the home renovation market, like the coatings business. Customers will buy more if you catalog your products in good quality. They need to desire your product. Remember, social media is a visual platform. 
And BEAR IN MIND, faceless companies are more likely to fail online. Make sure HUMANS are in the images, not only resins and garages. Access the hashtags #epoxyfloor or #floorcoating on Instagram. There AREN'T humans, only stunning floors. The ONLY way to differentiate is by making something different.
To create good photos and videos, all you need is an iPhone – or any similar phone to take pictures in daylight. Even with a very simple phone, you can take good pictures, but ALWAYS do it in daylight.
Here are quick tips on how to produce all the posts we mentioned for your flooring resins business:
Before-and-Afters – Photo Carousels
 If someone on your team has a newer generation iPhone, they can become your "photographer" for these on-site jobs! Additionally, when you're on-site with a customer doing a before and after, you may ask the property owner's permission to take the pictures and tag your company on their Story.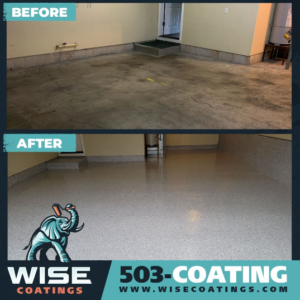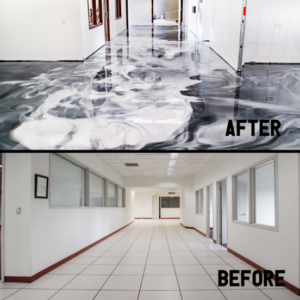 Customers Testimonial – Photos
Ask for your customers to send you written testimonials on SMS, Google Reviews, or WhatsApp. Then, open the note app installed on your phone and screenshot it. Then, post it on your Instagram. Make sure your customer allows you to tag them to increase reliability. Or if you want to edit, here are two greay inpirations: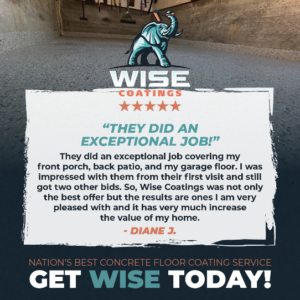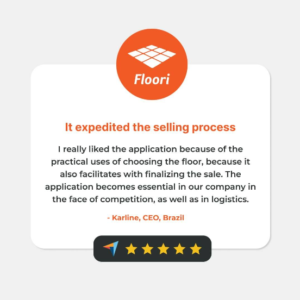 Behind the Scenes – Reels
Customers love to see behind-the-scenes videos because it personifies the company behind the post. Customers hate automated and robotic-sounding text, emails, and phone calls. The same applies to Instagram content. The reels are polluted with trends dancing, so what about trying to post your installation process and your dedicated employees?
Take your phone's camera and record parts of the process, explaining how you do your job, and what makes it so different. I must admit, the first Reels attempt will be AWFUL but with time you'll get better at recording and editing.
CapCut is the best and ONLY app you'll need to QUICK edit your Reels videos for Instagram. Watch this 25 minute Capcut Video Editing Tutorial video and learn ALL YOU NEED.
Your company is not an influencer, and you don't need to post 20 stories every day. But we know for a fact that all B2C businesses must consider stories as a daily strategy to bond with their customers. Are you ready to go crazy on your Instagram Story? Well, Concrete Marketing Crew is our marketing agency partner, and they specialize in concrete and epoxy companies' publicity. Their 1min 48s tutorial is what you need to fully understand stories and use it to showcase your work better.
Showcase Your Concrete Work via Stories
3. Engage People on Your Coating Company's Instagram
Social media is all about sharing captivating experiences, and engaging communities. If customers aren't interested in your post, why would they be interested in your product? Engaging with your audience is a great way to create rapport. 
Always search for topics that are trending in the coatings market, find the best language to communicate with your customers, and let them participate in the process of content creation. 
Now you know how frequently and how to create a "Before and After" photo post on Instagram, why not upgrade it using Instagram Collabs? This is a recent resource that allows you to post with other people. Your post will be seen in two feeds, which means a wider audience FOR FREE. All it takes is asking for a customer with Instagram to "collab"  in your post. 
Learn how to do Instagram Collabs here and this is what it's going to look like:
Create the fear of missing out (FOMO) with flash sales.
The fear of missing out, or FOMO, is a powerful motivator. When people are afraid of missing out on a good deal or an opportunity, they are more likely to take action. This can be a powerful tool for businesses, as it can encourage customers to buy products or services before they run out. FOMO can also lead to social media sharing, as people want to make sure their friends and followers know about the great deals they are missing out on.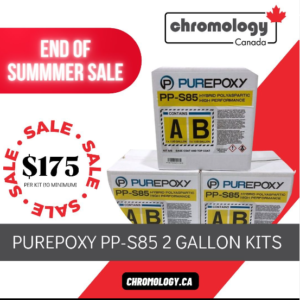 Reply to everyone, especially negative comments.
Replying to comments or making a video directly addressing your customers shows that your coatings company cares. And always remember to reply to your clients politely. Especially if someone writes a negative review. Not responding to complaints will show potential customers that your company doesn't care about them. If the customer doesn't feel like they are being taken care of, why would they buy your products? 
4. Use Hashtags to Increase Visibility on Your Coating Company's Instagram 
Hashtags are a great way to expand your customer base. With so much social media content being created nowadays, customers can find it hard to spot your specific coatings business out of all the other ones out there. Anybody who might be looking for flooring, concrete, or epoxy coating can search any of those hashtags and be directed to your company's social media page. So, always put the tags your customers are using that relate to the coatings field and your company better.
Each platform has slightly different best practices when it comes to hashtags. There are also some consistent hashtag rules across most platforms:
Hashtags must be one word, and numbers can be included

Spaces and special characters are not allowed

There is no clear limit on how many hashtags can be used, but try to stay in between 5-15. But be careful! Placing more than 15 hashtags may identify your account as spam.
Still, having some trouble with how to incorporate hashtags? No worries. We've created simple steps on how to start using hashtags on your social media posts.
Put hashtags in your profile description on Instagram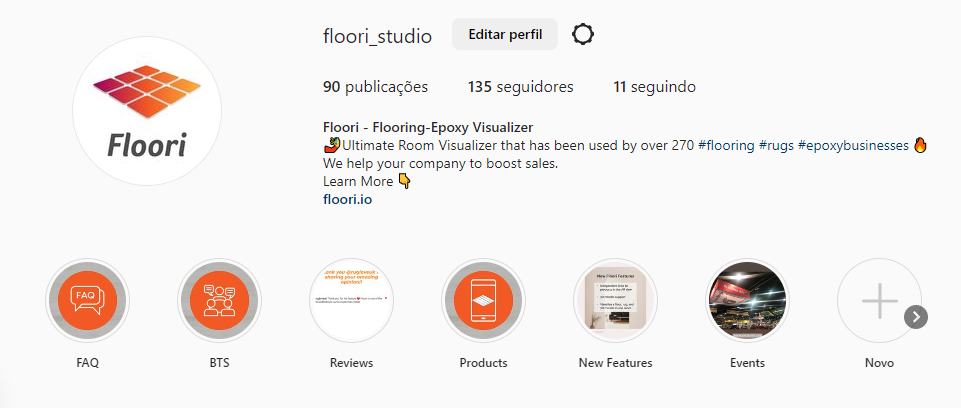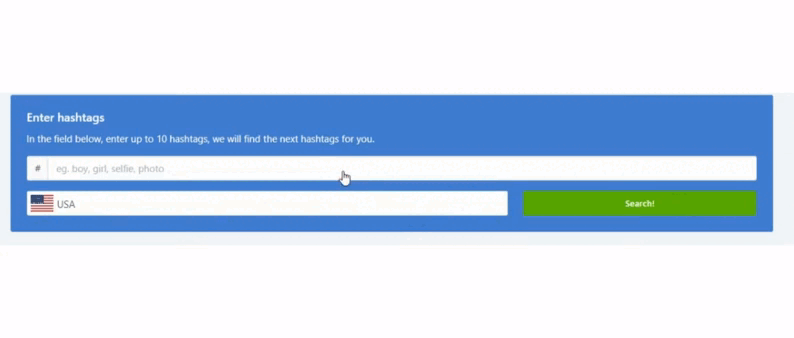 Use hashtags the Instagram post itself.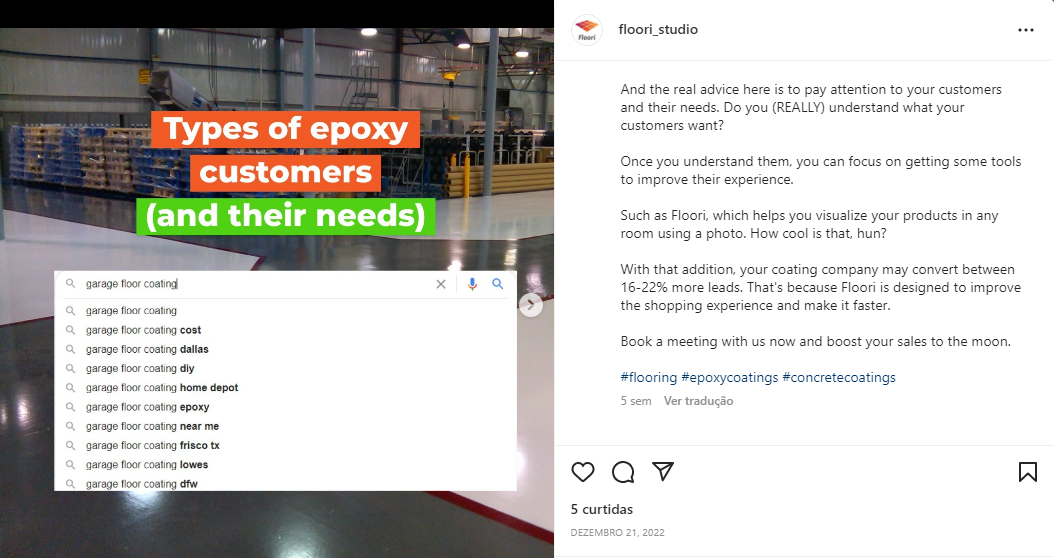 Use the search bar to find the best hashtags on Instagram or other search engines.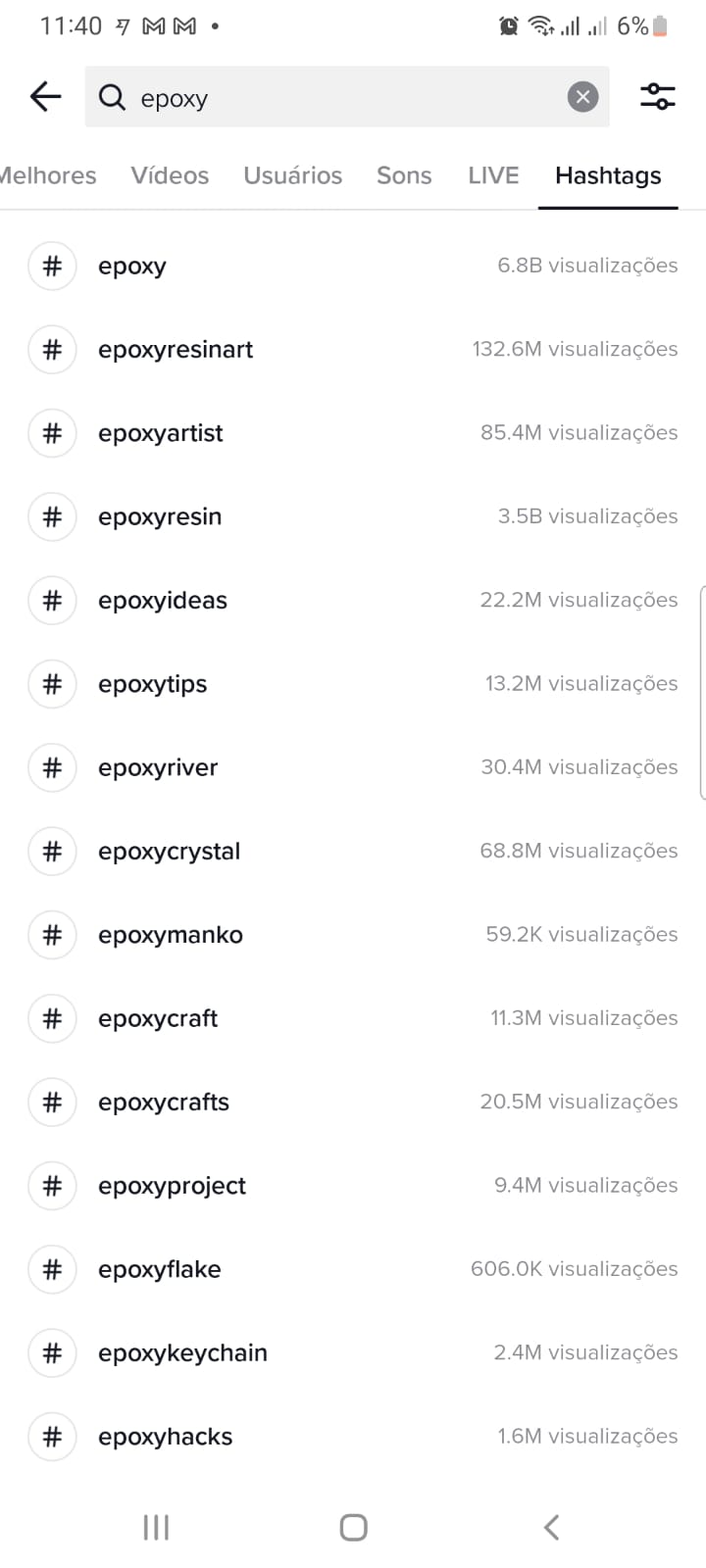 As a flooring business, it is important to utilize social media in order to increase sales. By creating profiles on popular social media platforms and regularly updating them with engaging content, you can reach a larger audience and drive traffic to your website. 
Additionally, you can use social media to connect with potential customers and answer any questions they may have about your products or services. By using social media to its fullest potential, you can increase sales and grow your business.
We hope that this article has been informative for you and your coatings business. Feel free to share with your coworkers and start improving your company's internet presence today. 
If you want more tips, follow our Instagram, Facebook, and LinkedIn, and tune in every week for new articles on our website. See you soon!