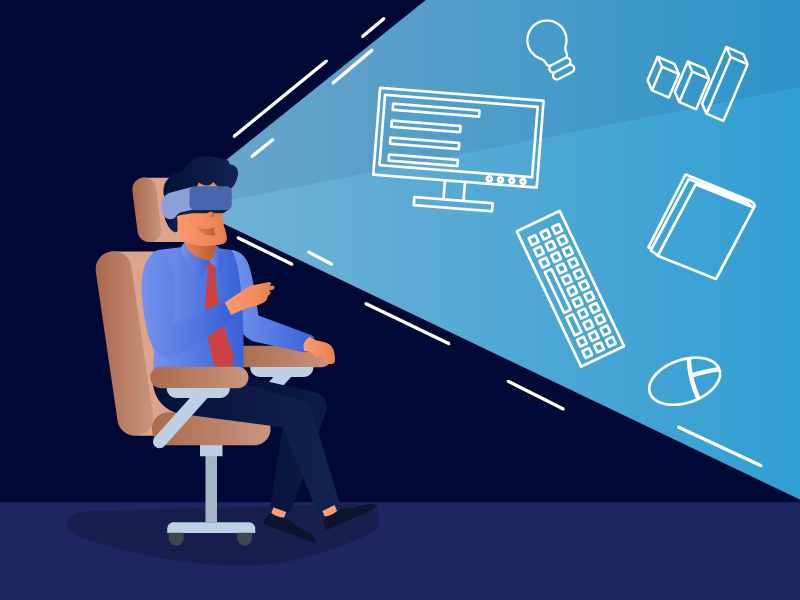 What is augmented reality floor?
The augmented reality floor is a new and creative way of promoting a product. It is also a great way to create an interactive experience for the consumer. The 3D floor can be used to promote many different products and even promote the company's brand.
Augmented reality floor is a ground for AR display. There are many use cases of augmented reality floor, one of it is for commercial establishments that have the need to have an immersive experience. This type of experience is especially useful when there are many products on display, or when products are being demonstrated with demonstrations, animations and/or videos. This ground will cover the whole space with projected images so users can walk on it.
There are also other uses for this technology such as in gaming where players will be able to see an entire space covered in digital content. For navigation, you can see where you are going without having to stop and look at your phone every time because the map is projected on the ground. You can also use this type of flooring system to enhance your environment and make it.
Augmented reality carpet, is it possible?
Almost everyone has carpets in their homes, so there's no shortage of potential customers either. If you are able to offer an extraordinary customer service experience, you can also make money selling carpet because today's consumers are looking for something more than just the lowest price when they shop for new items.
The most important step in the process of selling carpets is to show them to potential buyers. If you are interested in selling your carpets, then you need to learn about the process. The following information will help you understand what it takes to show carpets for sale. Imagine you can show your product for the client, without visiting your shop.
The "Floor e Commerce" is a new way to explore and shop for all the best home and lifestyle products on the market. Floor e Commerce is not just a digital experience, but a one-stop-shop for all of your decorating needs. Just use awesome digital visualization, and make profit.

How to improve roi with augmented reality?
In order to improve ROI on rug sales, one should target the right consumers that will be willing to purchase a rug. The market with a high demand for rugs is the millennial population. This is because they prefer to spend their money on things that they can use and items that can make their home look more aesthetically pleasing.
One way of targeting the right consumers for your product is through digital marketing. Social media platforms such as Facebook, Instagram, and Pinterest are all great places where one can find consumers interested in purchasing a rug
The most impactful way to improve your ROI with your sales, it's purchase floor and rug visualizer floori.io, that will increase your roi dramatically.
What is floori:
Floori is a floor visualization tool that helps people see their floor and visualize what it will look like before installing it.
The app is user-friendly and interactive and displays the floor in a ar view. It is very easy to navigate around the app, with different buttons that provide more functionality.
This tool comes in handy for people who are installing new floors, but are not sure what they want yet. They can see whether the color is right or if it will clash with their furniture before they commit to purchasing it. They can also test out different textures or layouts so they know exactly what is happening when they order the new flooring.
TL:DR –
Floori is a floor visualizer app that helps you to see what your floor will look like before it gets laid. It is an AR carpet app that can be used on your website with iframe, and that's all, enjoy your revenue.