First, login to your account at www.portal.floori.io, and navigate to the user's Profile "Profile" tab in the upper right corner. Then, copy the Floori Lite visualizer URL that is on the user's profile as pictured below.

The copied link link (example below) should be added to the HTML code (example below). All HTML code should be added to the source code of the web page where you want to add the Floori Lite visualizer.
An example of the Floori Lite visualizer address/iframe:
"https://lite.actumwork.pl/preview/74513061d8a22e476bbf21b7714d8e772e547225825f1e45
10de0e5f9c3e977f90e170b7665bd7823fdbc31683d95d0ad979″
Sample iframe HTML code to add to the page:
<iframe src="https://lite.actumwork.pl/preview/74513061d8a22e476bbf21b7714d8e772
e547225825f1e4510de0e5f9c3e977f90e170b7665bd7823fdbc31683d95d0ad979" style=
"width:100%; height:82vh; border:none;"></iframe>
In addition, it is also worth adjusting the style (e.g. frame, background color, etc.) so that the plug-in fits your website or e-commerce store.
And just like that, you're done! The Floori flooring visualizer will render on your website.
It is also a good practice to place a CTA button under each of your products on your website so that when the customer clicks this button, it will take you directly to the product in the Floori Lite visualizer.
After entering a new product on the  Floori Portal, you can find a link that you can use to link to this CTA button. This link will direct customers on your site to that specific product within the Floori visualizer.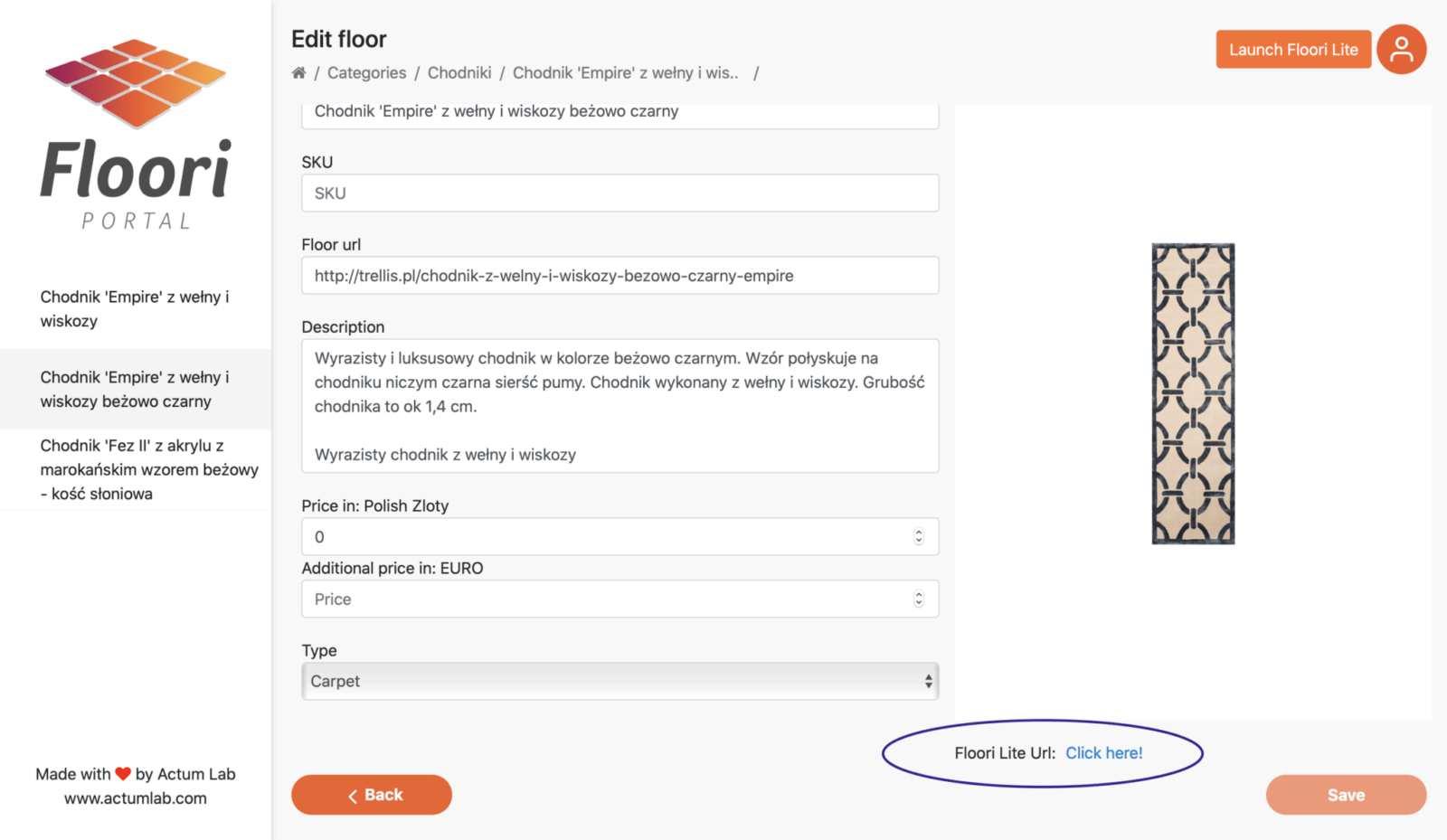 The goal is that after you click that button, you are immediately brought to that specific product within the visualizer, rather than sending the customer to to the main category view within Floori.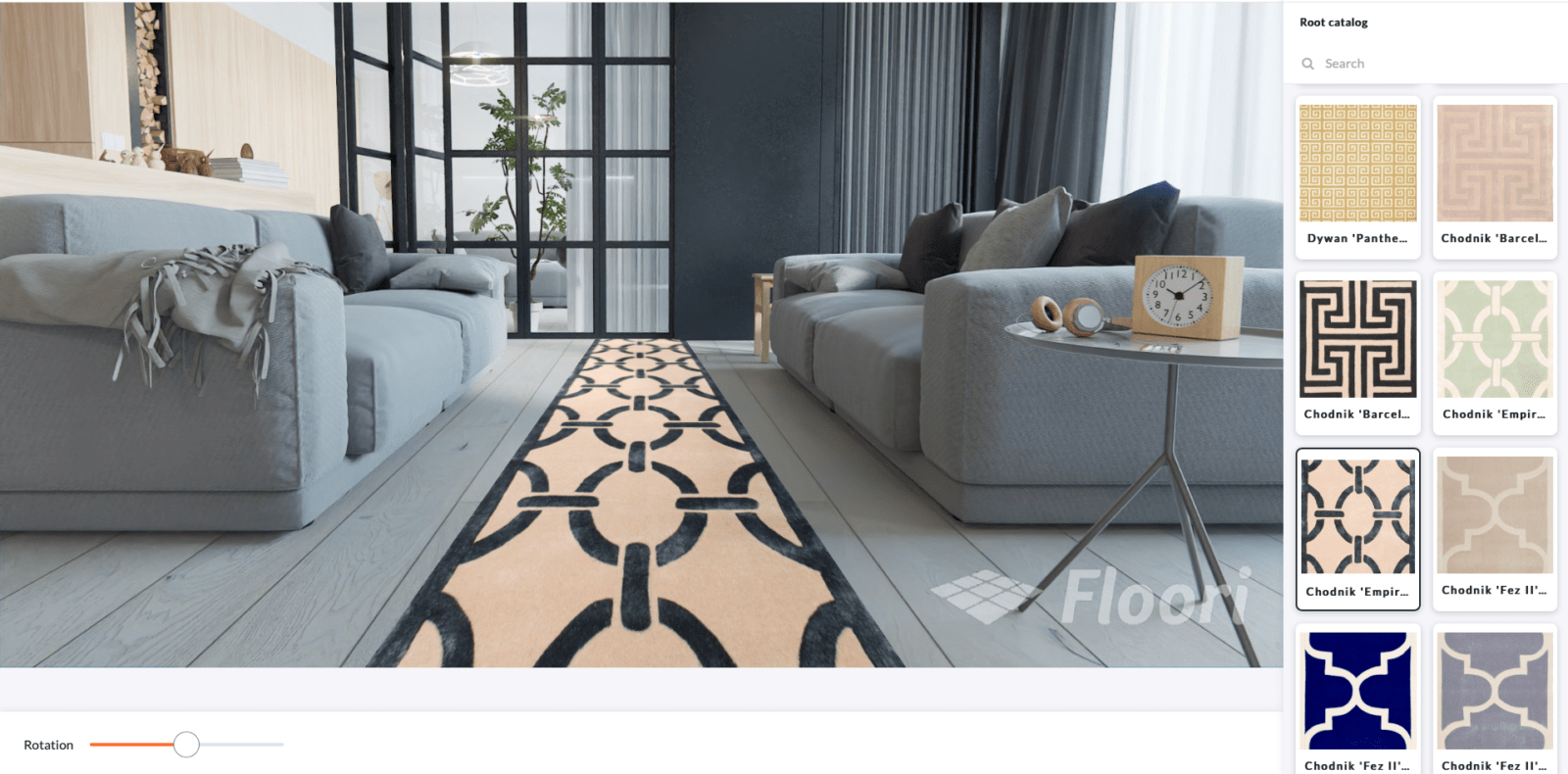 Below are some great implementations of Floori Lite on the websites and e-commerce stores of our clients:
https://jawor-parkiet.pl/645/aranzator.html 
https://buyfloorsnearme.com/pages/visualizer
Questions, concerns? We are here to help 🙂
Reach us: Hello@Floori.io