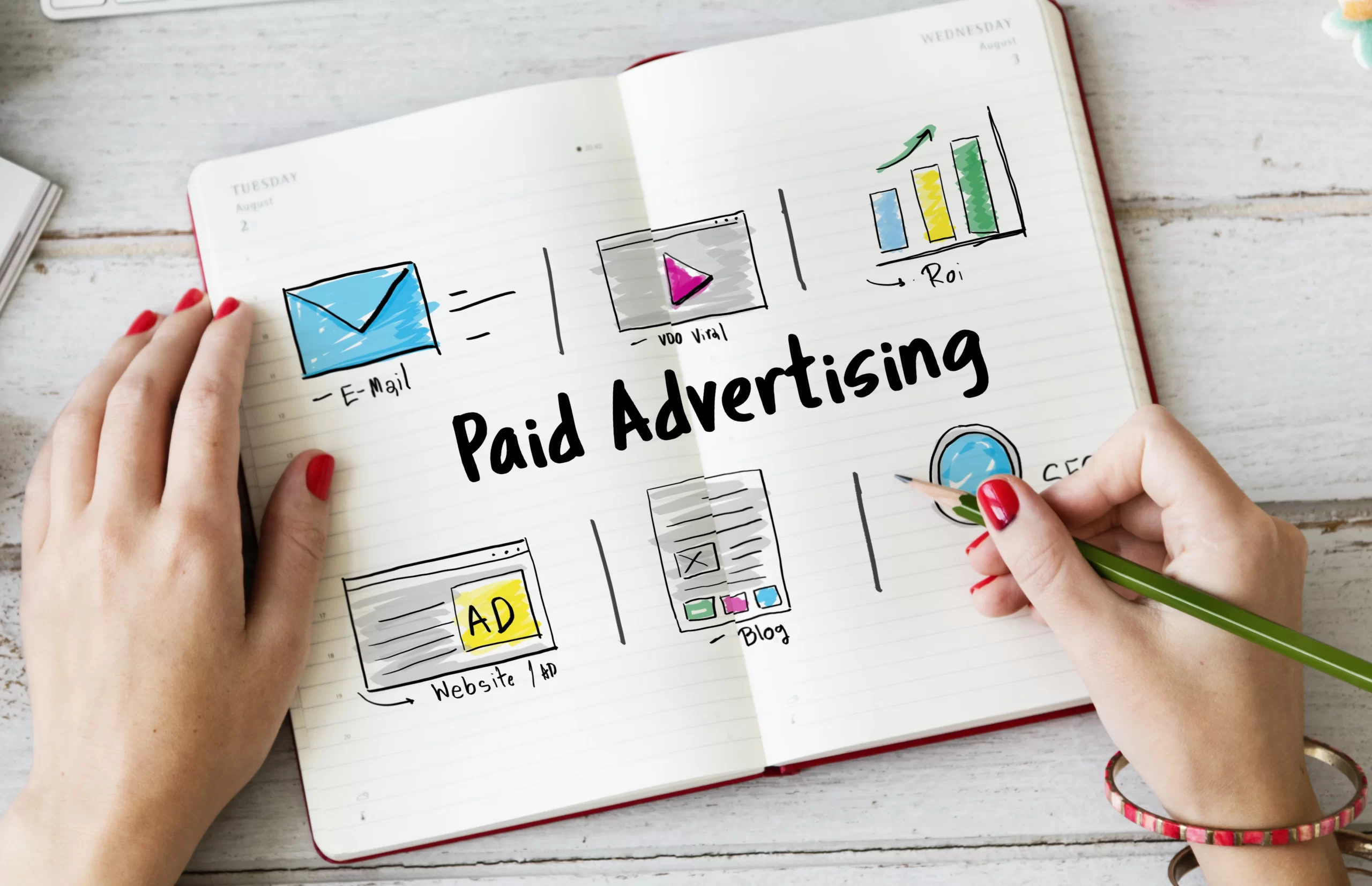 4 Reasons Why Your Coating Business Needs Paid Advertisting
Many coating business owners tend to underestimate the value of paid advertising. It can be considered a lower-priority task that is sacrificed in favor of saving time or money. This strategy is a great way to guide more traffic to your site and increase business. Allocating even a small budget towards paid advertising can significantly contribute to generating more business and expanding your customer base. 
It's important to be careful when it comes to investing money in paid ads because it can quickly go over a potential budget. It is crucial to keep track of all the data provided, such as Cost per Lead, Click-through Rate, Return on Investment, etc.
How can you make sure you are getting the most out of your paid ads?
Our clients are initially reluctant to invest in paid advertising. However, we still suggest allocating a small budget towards it. This decision has resulted in an immediate increase in leads, conversions, and brand awareness. The experience reinforced the value of paid advertising as an essential component of a comprehensive marketing strategy.
It's important to be strategic in how you allocate your budget. Simply running an aggressive Google keyword campaign may seem like a quick fix, but it can result in low-quality leads and a poor return on investment. Target the right keywords and demographics to ensure that your ads are reaching your ideal audience.
Today we'll explore the four main benefits of paid advertising for coating businesses and how to use it in current (or future) Google Ads strategy campaigns. 
I – Reach Your Target Audience Where They Are
With paid advertising, your coating business can reach the target audience from the best locations. Google Ads, for example, lets you set information that can best describe your potential customers letting them see your ads. Some strategies can be done to extract the best out of your advertisement.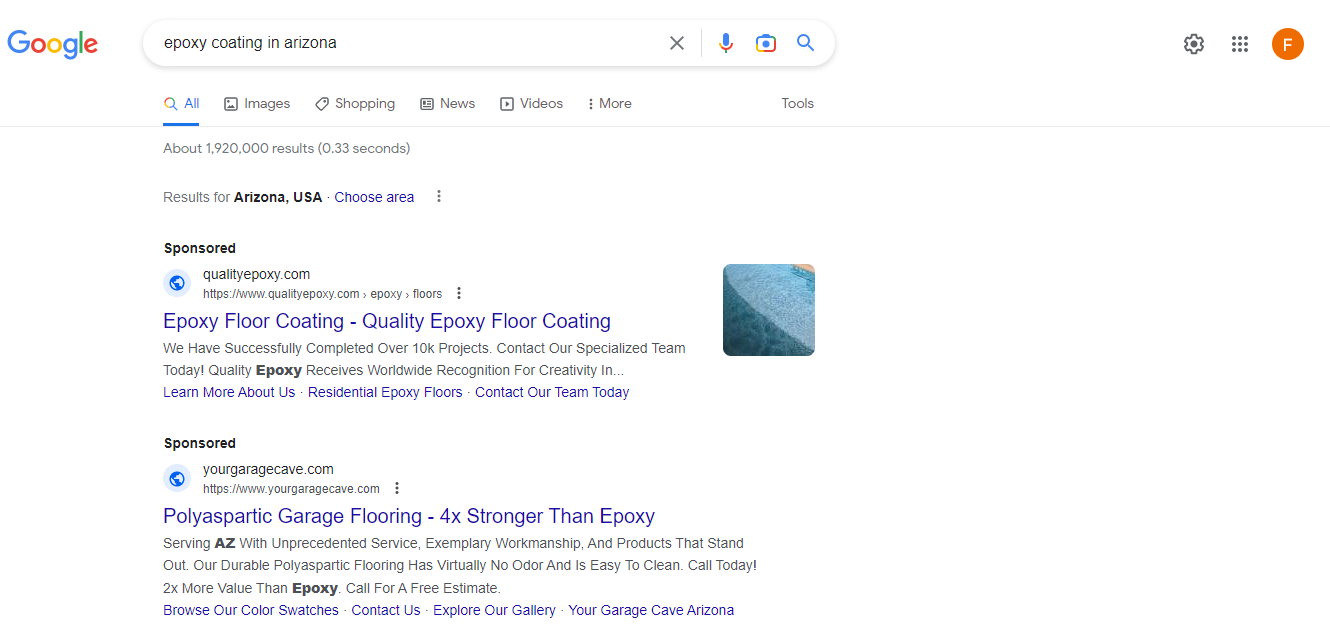 One of them is using negative keywords to enhance the performance of your campaign. They can be an effective way to ensure that your ad campaigns are reaching the right audience. For example, if your company specializes in the epoxy coating, you might use negative keywords like "concrete," "vinyl," or "tile."
Using those words can prevent your ads from appearing to users searching for those types of flooring. This can help you focus your advertising budget on users who are more likely to be interested in your products and services. There are several methods for finding negative keywords for your advertising campaigns, check here a few of them:
Keyword Research

 to identify keywords that are similar to your target keywords but not relevant to your business. You can use tools like Google Ads Keyword Planner, Ahrefs, or SEMrush to identify relevant negative keywords.

Analyze Search Terms Reports

to identify irrelevant searches that triggered your ads. This can help you identify negative keywords that you should exclude from your campaigns.

Use Negative Keyword Lists

to exclude irrelevant searches.

Advertising platforms can offer pre-made lists that you can use to refine your ad targeting, like Google Ads.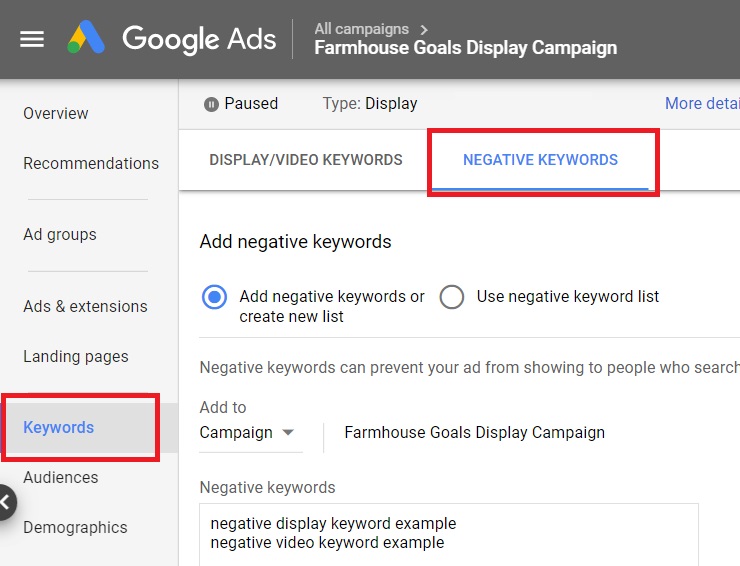 When selecting negative keywords, it's important to strike a balance between excluding irrelevant searches and ensuring that your ads are still reaching a large enough audience. Be sure to regularly review and update your negative keyword lists to ensure that your campaigns continue to target the right audience.
II – Increase Company Prestige and Credibility
Paid ads can have a significant impact on a coatings company's image and reputation. It can increase visibility, establish credibility and position the company as an expert in the field.
Ads can also create positive brand associations and instill confidence in potential customers, resulting in increased conversions and sales. Overall, running paid ads can help a coatings company build a strong online presence and establish a reputation as a trusted and reputable business, leading to long-term success.

In addition to establishing credibility, ads can also create positive brand associations. By appearing in relevant search results and websites, a coating business can create a positive association between its brand and the industry it serves. This can help establish the company as a trusted authority in the coatings industry.
III – Target Extremely Well
To target better, a coatings business can utilize various advertising tools to identify the most relevant audience and optimize their ad campaigns. Keyword research tools such as SEMrush and Google Ads Keyword Planner can help identify high-value keywords related to coatings services. 
Audience targeting options such as location, age, gender, interests, and behaviors can be used to reach the most relevant audience for a coatings company's services. A/B testing ad copy and visual elements using tools like AdEspresso and Google Ads can help companies refine their ad targeting.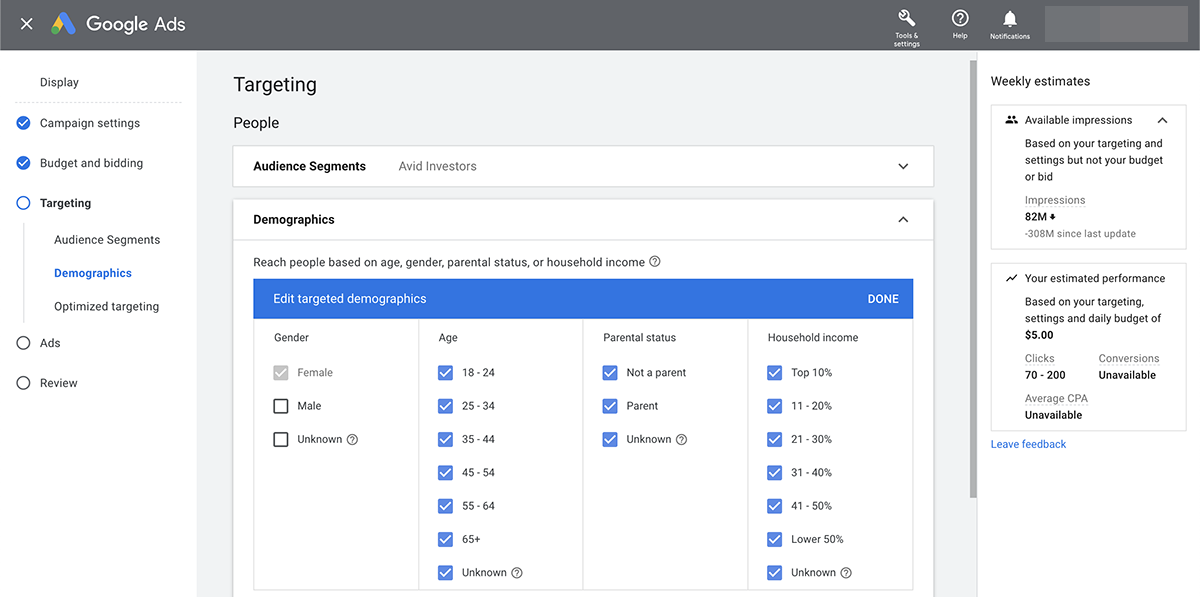 Coatings companies can optimize their advertising campaigns by analyzing metrics such as click-through rate, conversion rate, and cost per conversion. By refining their targeting and messaging strategies based on these data-driven insights, companies can achieve long-term success in their advertising efforts.
IV – Powerful Monitoring and Analytics Tools
Evaluating the performance of advertising campaigns is essential, and this can be achieved using a variety of metrics and tools. By leveraging these strategies, coatings businesses can continuously optimize their campaigns for improved results. Here are a few ways to track and analyze the performance of an advertising campaign:
Google Analytics is a free web analytics tool that can be used to track website traffic, user behavior, and conversion rates. Set up goals and track specific events on a coatings company's website, such as button clicks or page views. 
Meta Insights provides the most important KPIs including click-through rate (CTR), conversion rate, cost per click (CPC), return on investment (ROI), and several others.

SemRush's Competitive analysis gives you an overview of your keywords compared to your competitors. A coating business can gain valuable insights into what is working in its industry and adjust its campaigns accordingly.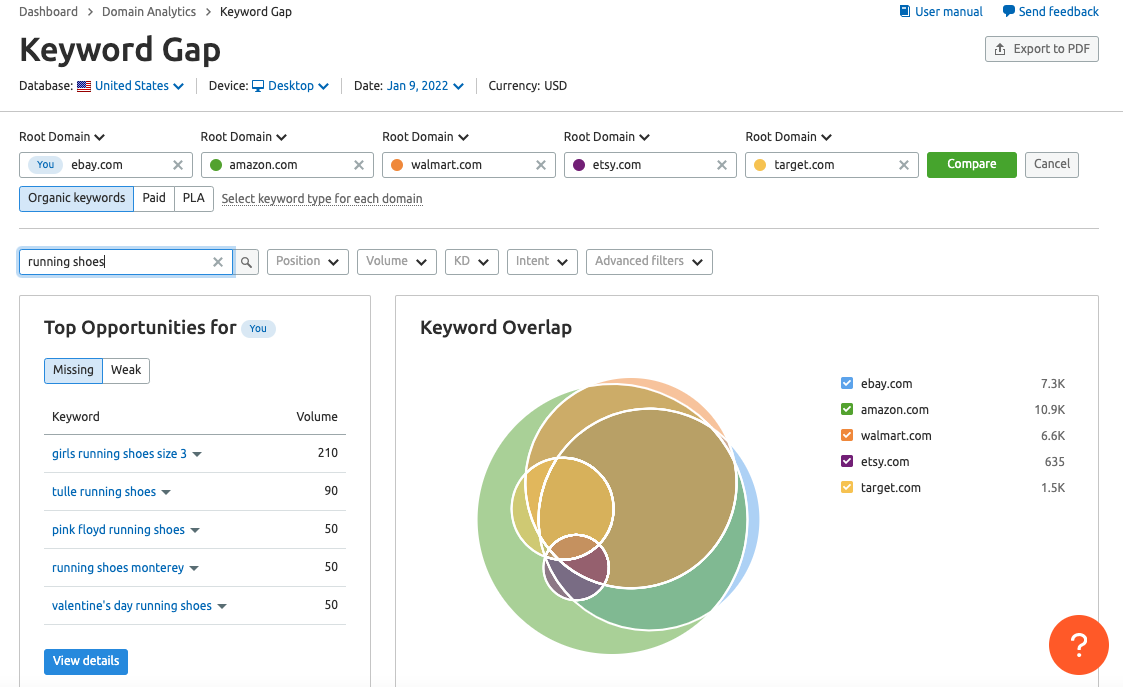 By using a combination of conversion tracking, web analytics, ad performance metrics, and competitive analysis, a coatings company can effectively monitor the results of its advertising campaigns and continuously optimize for better performance.
What's Next?
Running ads is crucial for coating companies to boost their reputation and attract more customers. Using tools like keyword research, audience targeting, and performance tracking can help companies target the right audience. By constantly refining their strategies based on results, coatings companies can achieve long-term success. 
If you want to get updates regularly on flooring, coatings, and rug trends, follow us on our LinkedIn, Facebook, and Instagram. Stay tuned for more tips and information for your coating business!