The Floori Lite visualizer, like any sales tool, will only be effective if we properly deploy it in your current sales process. It's important that you actively use it when interacting with potential customers considering it's been proven to increase your conversion rate as well as shorten your sales cycles.. Below are some best practices and ways to use maximize Floori's imact on your business 110% 🙂
Adding Floori Lite to your website and e-commerce store
The 1st step is to add the Floori plugin to your own website. This can be done by placing the entire visualizer on your site or by adding a dedicated Call-to Action CTA "View in your space" button to each product. It's important to have as many CTAs in order to encourage customers to use the Floori visualizer tool so that you can empress them, capture their lead, and sell them.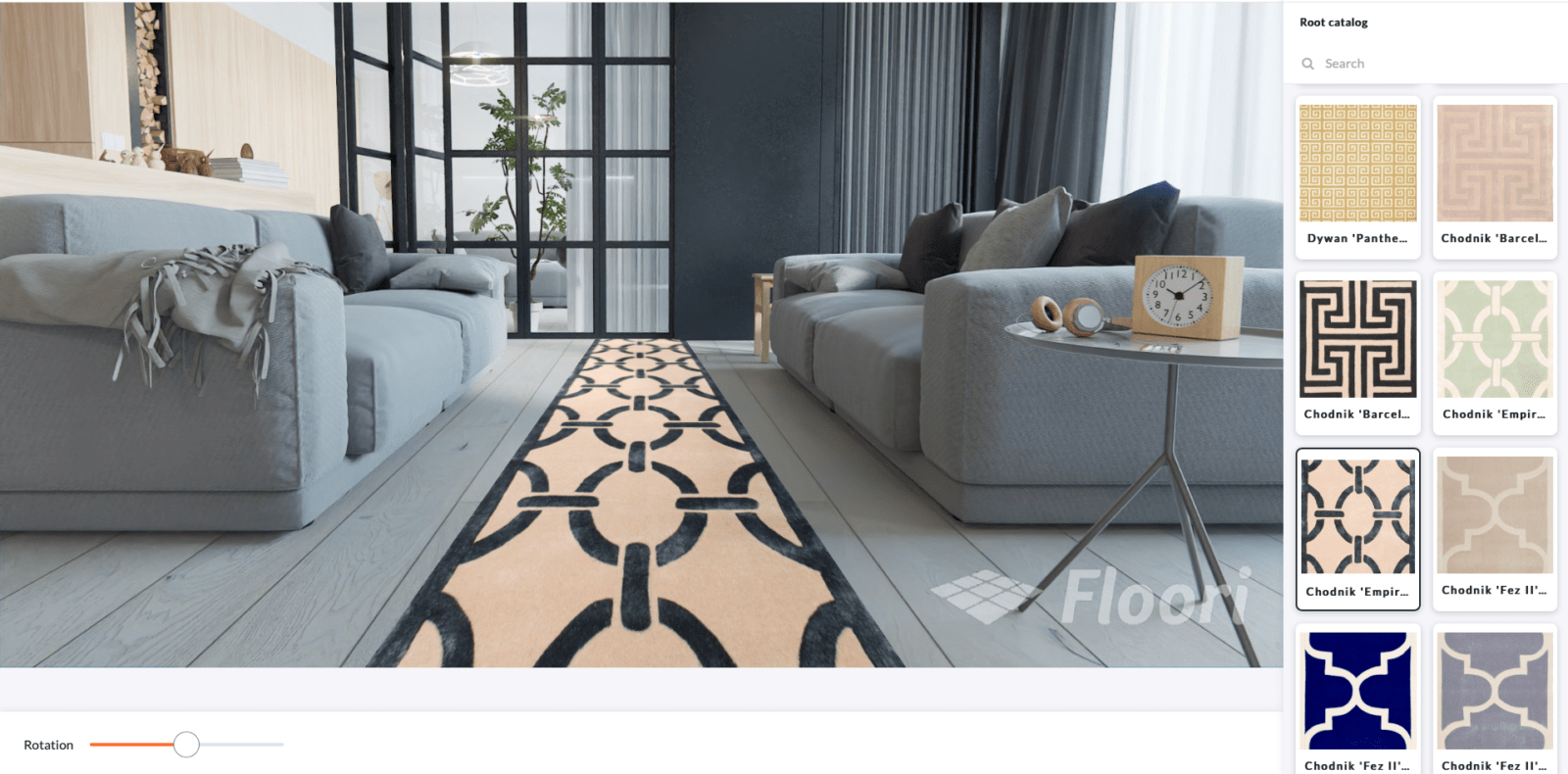 An example of adding the Floori Lite floor configurator in the form of an iframe to a website: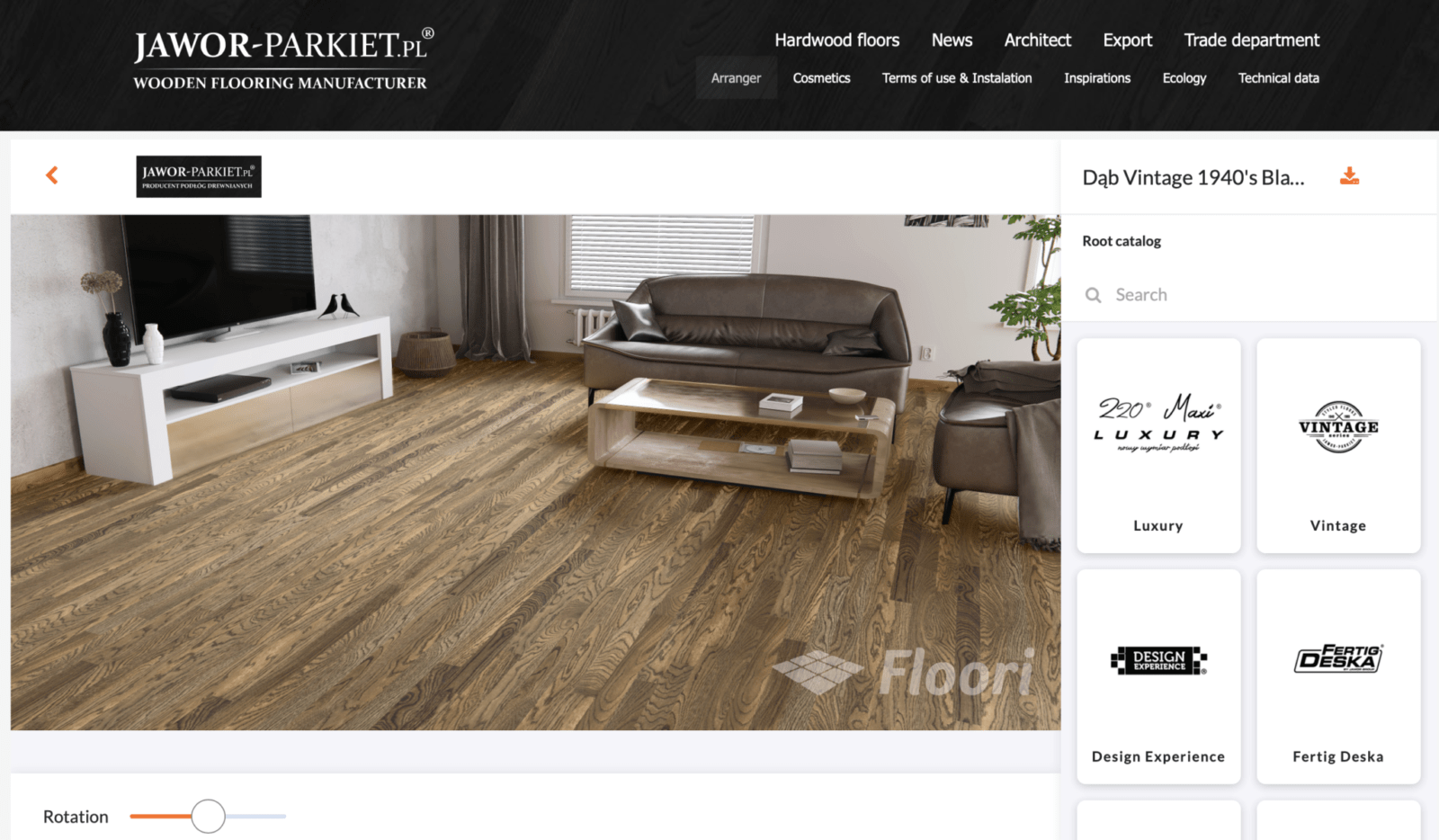 More information on how to add the Floori plugin to your website or e-commerce store can be found at the following link: floori.io/floori-lite-implementation/
Adding an email footer with a direct link to the visualizer
Each of us uses emails for everyday work with clients. Almost every customer, although for a split second, pays attention to the e-mail footer. That is why it is also important to take care of its appearance and the appropriate "Call-To Action CTA". At the following link we have included several sample download footers that you can use in your email signature: Click here: Dropbox

Sending emails and SMS as a hook for customers to engage with you.
Let customers know about your new tool that will help them in choosing the perfect floor for their home. An email or SMS template with your Floori Lite link, GIF, or picture is a must have for any sales reps looking to step up their game.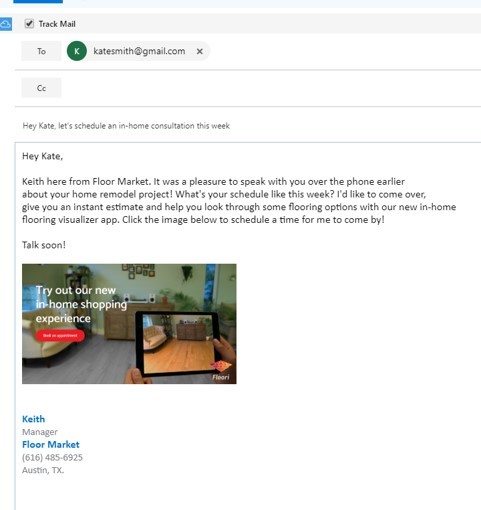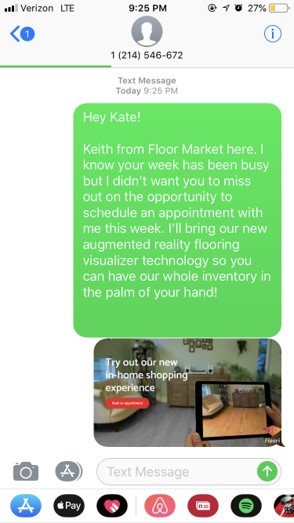 Creating a marketing campaign with a fun competition for customers
Another interesting idea might be to create a marketing campaign and competition, where in exchange for sharing photos of your visualized products, customers receive e.g. a 10% discount on selected products.
This sparks and engages customers who become more connected with your brand and are more willing to buy your products.
Below is an example of the German brand HARO, which promoted their visualizer with this awesome graphic below.
Press releases
Nowadays, press and social media are the main source of information for your customers. It is worth thinking about writing a press release to your local blogs and newspapers about your new Augmented Reality technology helps customers choose the right floor for them.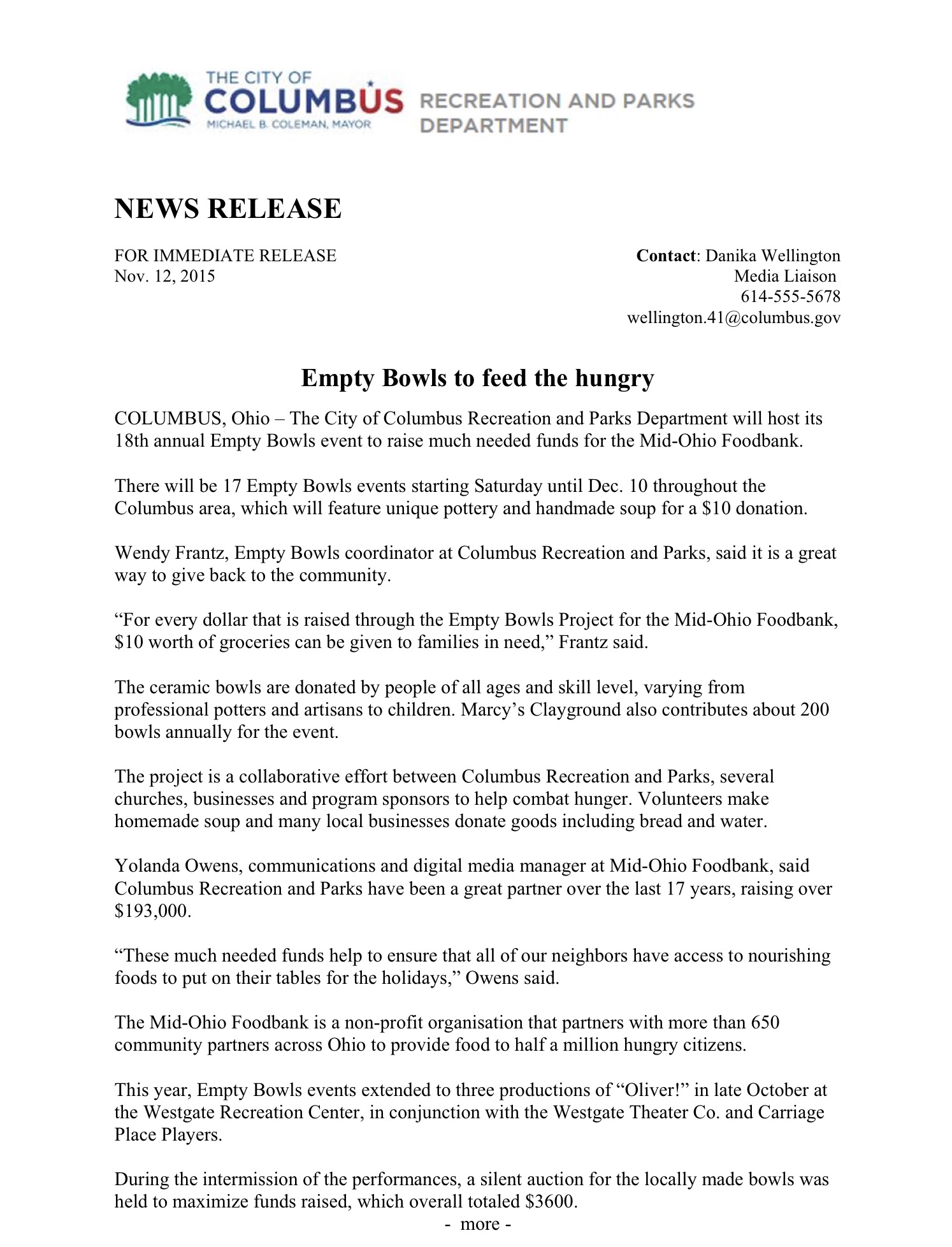 Use of Floori marketing materials for promotion on the Internet and social media
We encourage you to use the Floori graphics and banners database to promote your visualizer on the internet and media compliance (Facebook, Instragram, Pintrest, etc.). Materials to download here: Dropbox
If you have questions, our team is always available to you at Hello@Floori.io