3 Ways to Use AI/AR Technology in Your Flooring Business
The advancement of artificial intelligence (AI) and augmented reality (AR) technology has revolutionized how the flooring business operates. These technologies allow businesses to offer customers a more personalized, interactive shopping experience. From virtual showrooms to automated customer service, AI and AR solutions are transforming the flooring industry and giving store owners the tools they need to stand out from the competition.
Find out why in this article! But first, let's start with the basics.
Why you Should Pay Attention to the Customer Experience
Improving customer experience through better service, more options and better customer support will lead to increased satisfaction and more repeat customers. In turn, they will be more likely to refer others to your business and help to improve your customer base. Positive reviews and ratings from customers will help to boost your business's reputation. This can lead to more customers and increased sales, as well as cost savings through fewer returns and lower customer service costs.
User experience and customer experience are two distinct concepts. User Experience is defined by how people use and experiment with certain tools, whilst Customer Experience is the combination of perception and feelings customers have experienced with your brand.
How AR and AI Can Improve the Customer Experience
As people become more familiar with the difference between AR and AI, customer experience is becoming increasingly important for success in the flooring business market. Understanding clients and planning a marketing strategy based on insights is essential to providing personalized service. This is the key to unlocking unparalleled opportunities in the market. By leveraging customer experience, flooring businesses can gain a competitive advantage and the potential for higher success. The following statistics can prove this:
39% of customers keep a distance from vendors for nearly 2 years after a bad experience.
59% of users have higher expectations for customer service than ever before.
50% of users expect a quick response to social media queries.
66% of US adults say that valuing their time is vital in terms of CX.
61% of users have switched brands due to poor customer service.
86% of buyers are ready to pay more for a great customer experience.
In that regard, AI and AR can have an essential part in this process. With this technology, many tools can be used to improve the Customers Experience of a brand. In the flooring business, many features can help store owners and marketing analysts assist in managing the company.
Let's explore how Artificial Intelligence and Augmented Reality help with that process:
I – CHATBOT
Have you seen a flooring business website with a live chat? These are chatbots, computer AI software that is designed to simulate a conversation with a person. This tool helps sort out the client's needs so that the customer service department can help the customer efficiently.
Chatbots can also quickly answer customer inquiries, provide personalized product recommendations, and guide customers through their purchase journey. 
You can personalize chatbots to automate scheduling appointments and processing payments, reducing the need for manual customer service. By utilizing chatbots, flooring companies can provide customers with a more efficient and user-friendly shopping experience.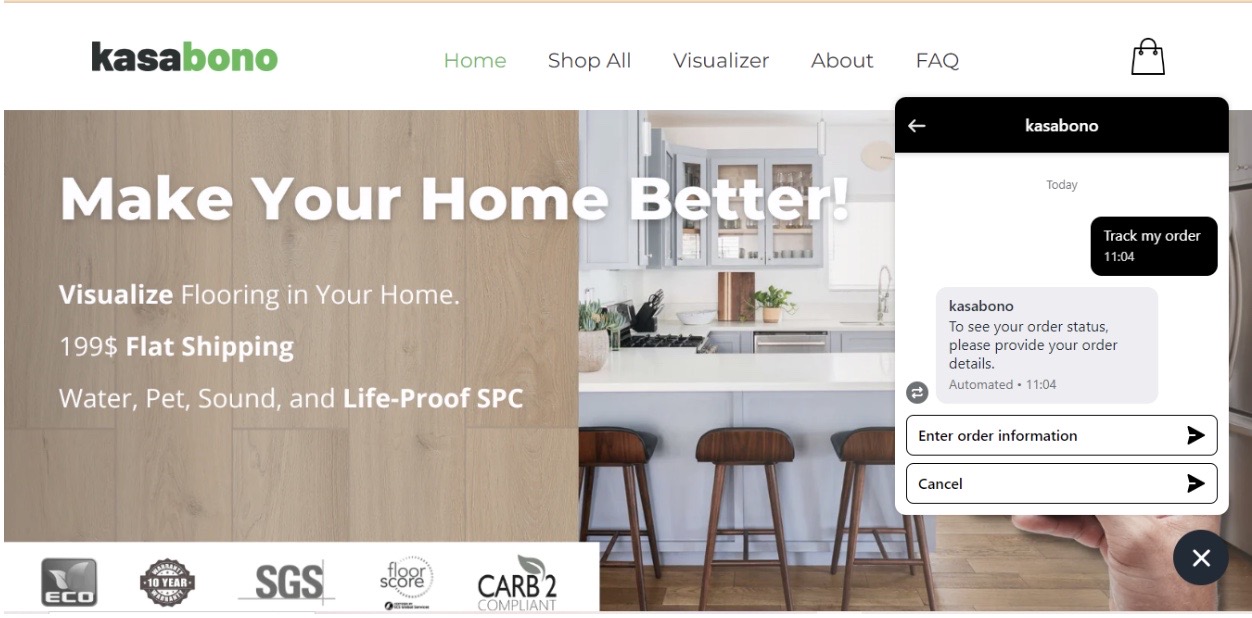 The first step to implementing a chatbot is deciding which platform they will use to host it. Popular options include Facebook Messenger, WhatsApp, and Slack. 
After that, you'll create a detailed user journey and design a bot that can answer customer inquiries and guide them through the purchase process. Ensure the bot is equipped with the appropriate tools and features such as payment processing and scheduling appointments. 
Always remember to check the analytics and track the customer interactions, so they can make adjustments and improvements as necessary.
According to Forbes, these are the best chatbots of 2023:
Floor Coverings International's CIO, Ryan Aschauer, has revealed – in a video testimonial, the company's successful utilization of MetTel's Integrated SMS solution, equipped with an AI-powered Chat Bot. The technology has enabled the company to engage with both current and potential customers while providing support to its franchisee network of over 150 franchises throughout the United States. Despite operating in the flooring industry, which typically experiences an average growth rate, FCI has maintained a growth rate 6-7 times higher than the industry standard.
Despite the video being actually a customer testimonial for a company that provides this service, Ryan explains how Chat Bot has changed the way their flooring business communicates with the customers. This is only one of the great ways your flooring business may benefit from technology.
II – INVENTORY ASSISTANCE
Another great way that an AI can be used to benefit flooring companies is inventory management.  This software allows companies to track inventory levels more accurately and efficiently, reducing waste and increasing profits.
It can also be used to forecast future demand and recommend the best inventory decisions to maximize profits. 
You can also keep track of customer purchase patterns, ensuring your company has the right amount of flooring products.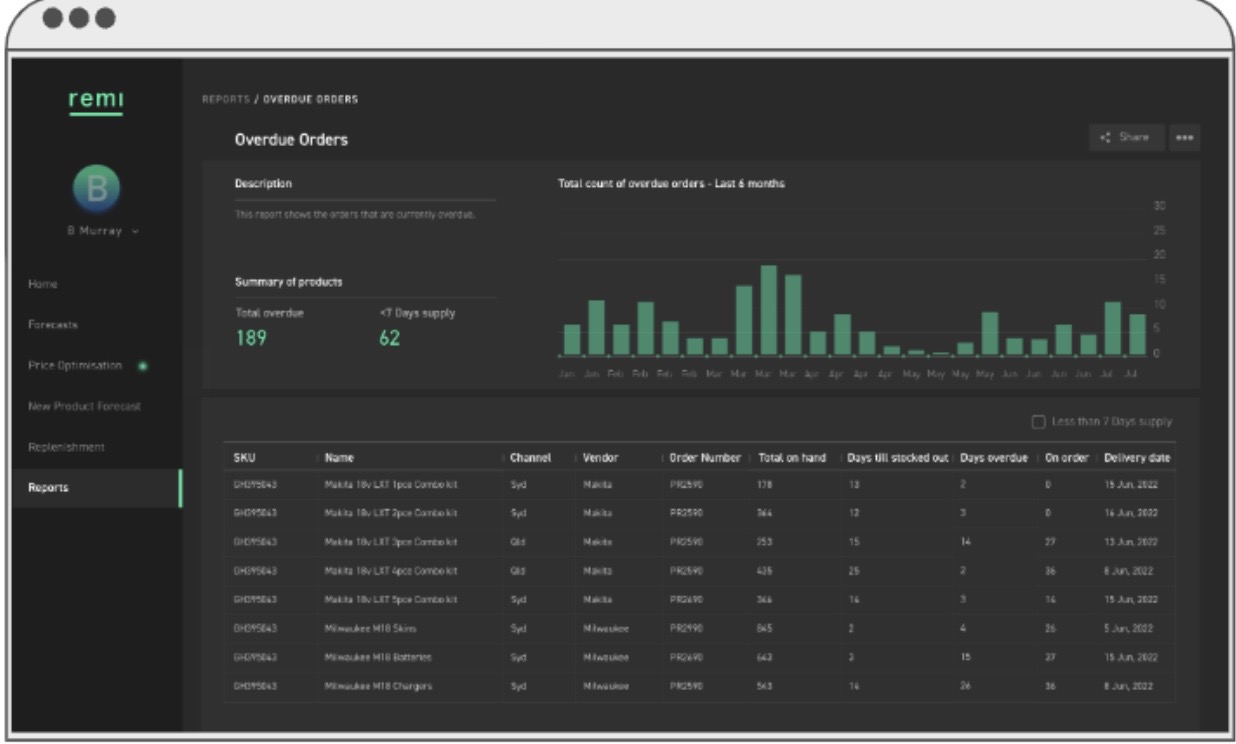 To implement AI for inventory management, flooring businesses should first focus on collecting data about their current inventory levels, customer purchase patterns, and sales trends. 
This data should then be fed into an AI algorithm. This can identify patterns and recommend the best inventory decisions. Finally, flooring businesses can use AI to automate certain inventory tasks. Examples include tracking shipments and ordering new stock, freeing up time and resources for other tasks.
Remi is a great example of this AI type. According to their website, 77% of customers improved their availability performance and 66% of customers reduced excess inventory.
III –  FLOOR VISUALIZER
Changing coverings can be a very stressful and expensive service, so having a tool that lets your customers see how their floor will look before even purchasing sounds like the best way to make them buy faster and more confidently.
A Room Visualizer is a great tool for flooring companies to help improve their customers' shopping experience. Feature AR software that can be implemented on a website or a QR Code at a showroom. With an AR Room Visualizer, customers can upload pictures of their rooms, choose any flooring or coatings cover your company works with, and see how different materials, colors, and textures will look in their space. This allows customers to compare options and make informed decisions about what flooring materials and styles are best for their needs.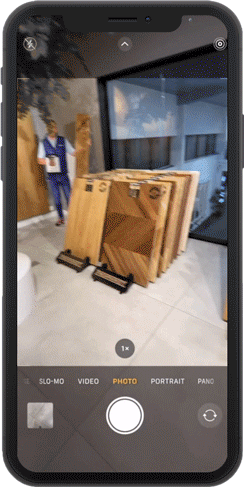 The tool can help them to drive sales by making it easier for customers to find the right products, improve the organic traffic on the website, boost the SEO ranking on Google, and stand out from other companies in the flooring business. 
To implement a Room Visualizer on your website or showroom, you must invest in a 3D rendering technology that can generate realistic images of flooring in a customer's home. Also, make sure that your company has a wide selection of flooring materials and styles to choose from so that customers can find the right options for their needs. 
Additionally, it's important to collect your clients' feedback to ensure that the tool is meeting their needs and expectations.
The Floori Visualizer is the best AR visualizer in the market. With a simple line of code and zero additional ad spend, your website can improve your customer experience by boosting your lead generation by up to 22%. 
Wise Coatings is an epoxy coating company from the US that has been using the Floori Visualizer in its daily sales operation. They have explained to their audience how the visualizer works, check it out:
The Importance of AI and AI in Your Flooring Business
In the end, AI and AR technology is transforming the flooring industry and giving store owners the tools they need to stay competitive. From virtual showrooms to automated customer service, these technologies are helping stores provide customers with a better shopping experience and maximize their profits.
If you want to keep updated on marketing trends and tips, follow our LinkedIn, Facebook, and Instagram.