Promote Your Flooring Store With Better Photos
In today's digital age, there are countless ways to promote your flooring products and services. Traditional marketing techniques such as print ads and showrooms still have their place. However, the internet and social media have opened up new opportunities to promote your flooring business and reach potential customers.
Whether you're just starting or looking to expand your current efforts, you can use a variety of methods to promote your flooring products and services. From content marketing and SEO to email marketing and social media campaigns, there are plenty of ways to get the word out about your flooring products.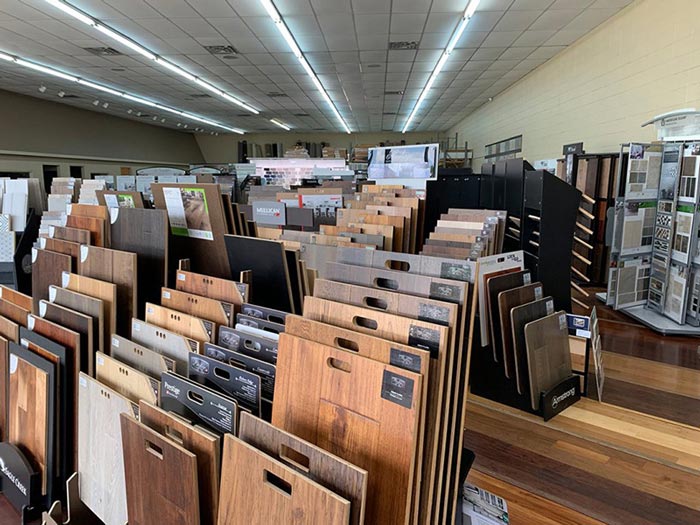 With the right strategy, you can reach a wider audience and promote your products in an effective and cost-efficient manner.
And every good marketing strategy starts with good images of your flooring. Today we'll explore two ways to get images of your products and how to use these files to promote your flooring business:
I – GET BETTER PHOTOS OF YOUR FLOOR COVERINGS WITH 4 TIPS
A great way to promote your flooring products is through high-quality photographs. There are a few ways you can get good photos of your products. 
One way is to take your photos. Investing in professional photography will help you capture the beauty of your flooring and present it in the best light. You can create stunning visual representations of your products by using high-quality images and videos. They can be used on a multitude of different channels such as social media, your website, and more. 
However, investing in professional photographers can be quite expensive, so here are a few tips on how to take high-quality photos, simply:
Choose Your Scenario Wisely
Let's begin discussing the place you'll use for a photo shoot. It's super important that you have a perfect place to capture your flooring accurately.
To create realistic scenarios, rent a property on Airbnb and install your floor there. Just remember that the house can't have a baseboard. So you'll have to overlap your floors and no one will ever notice in the photos.
And remember, when it comes to photographing your floor, the composition is key. A good photograph of your floor should capture the entire space and its features. Consider using a wide-angle lens to capture most of the floor. 
Move your camera around and experiment with different angles and perspectives to find the best composition. You can also use the rule of thirds to divide your frame into thirds and place your floor in the intersecting points of the lines. This can create a more dynamic image.
Get The Best Equipment Possible
A good cell phone or camera can give you the best results. Lighting and angles are very important when snapping a picture, but your equipment also needs to be taken into consideration. 
Of course, you don't need an iPhone 14 Pro Max or a D7500 Nikon camera, but it's important to choose your equipment wisely. Also, consider hiring a professional photographer to assist you. Call or talk to a few of them on Facebook Marketplace or CraigsList and find someone that fits your needs and budget. 
Use Natural Light
Lighting is a crucial part when taking photographs, but investing in a proper lighting set is very expensive. Therefore, using your creativity and the resources available can be a way to save some money and improve the quality of your photos.
Natural light is the best way to photograph your floor. It provides a soft, even light that can make your photos look more natural and vibrant. It helps to reduce shadows and reflections, which can make your photos look more professional. 
You can also use natural light to highlight certain areas of your floor, such as a unique pattern or color.
Make Sure The Floor Is Cleaned
Ensuring your floor is clean is an important step to ensure the best photographs of your products. You won't be able to promote your flooring business effectively with a dirty floor. Before you begin taking pictures, make sure to sweep and vacuum the entire area, paying special attention to any dust, pet hair, and dirt. 
Furthermore, look for any spots that are stained or discolored, and clean them up with a damp cloth. This will ensure that the photos you take of your floor will be crisp and clear. This also shows off the beauty of your floor in its best light.
II – CREATE ROOM SCENES FASTER BY DIGITIZING YOUR FLOORING 
As we showed, photography can be quite challenging and exhaustive for non-professionals. We've been working with flooring companies for a while and we have developed a scanner that easily digitizes all flooring types. 
After you pass the Floori Scanner over the floor, CAD files are generated and stored in the memory card. You can easily transfer them to any device and:
Check out the Floori Scanner unboxing below:
Use The CAD Files to Create Renders
Replace the photoshoots! Hire designers so they'll create your customized and unique room scenes. We also have a trusted network of designers in case you don't know anyone. Get in touch with us to find out more.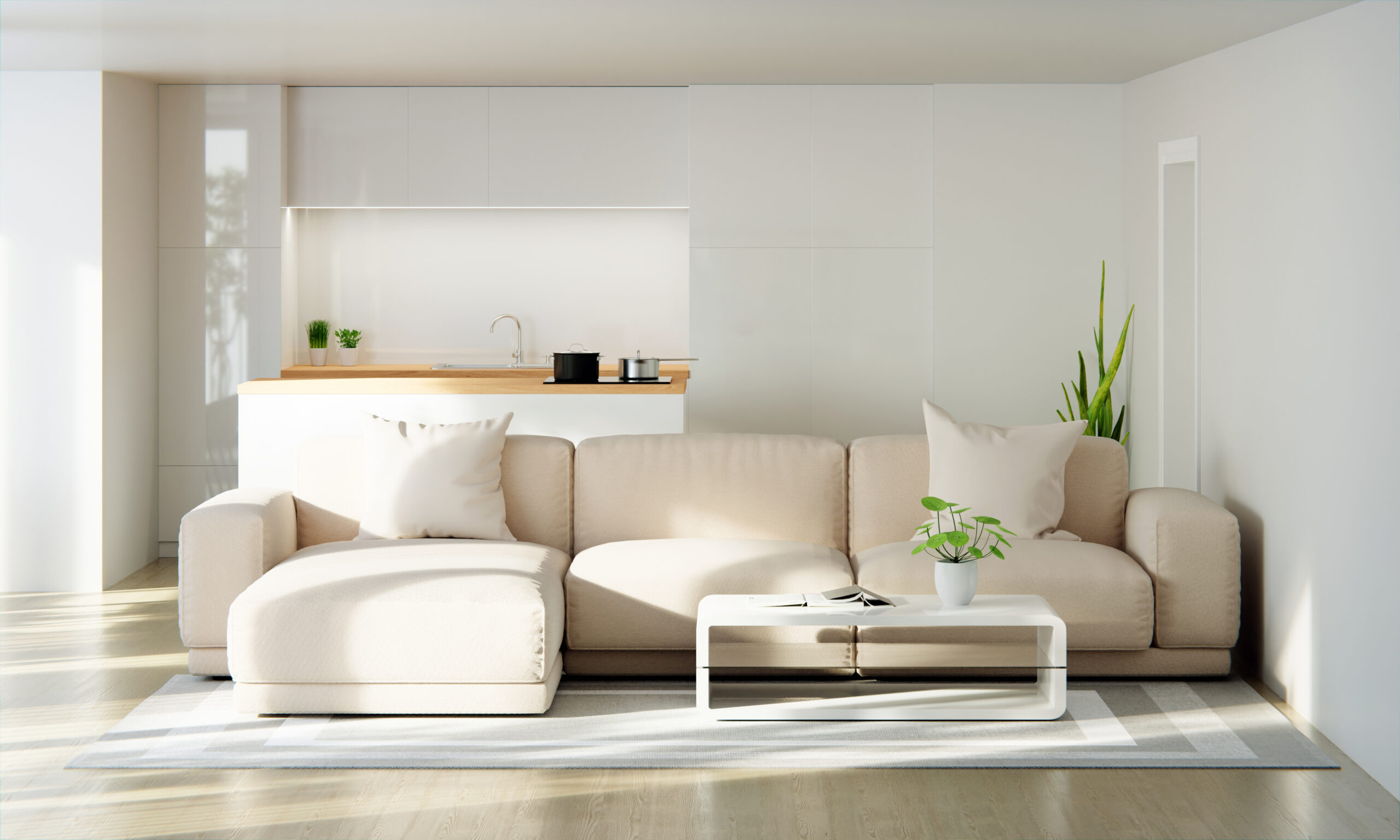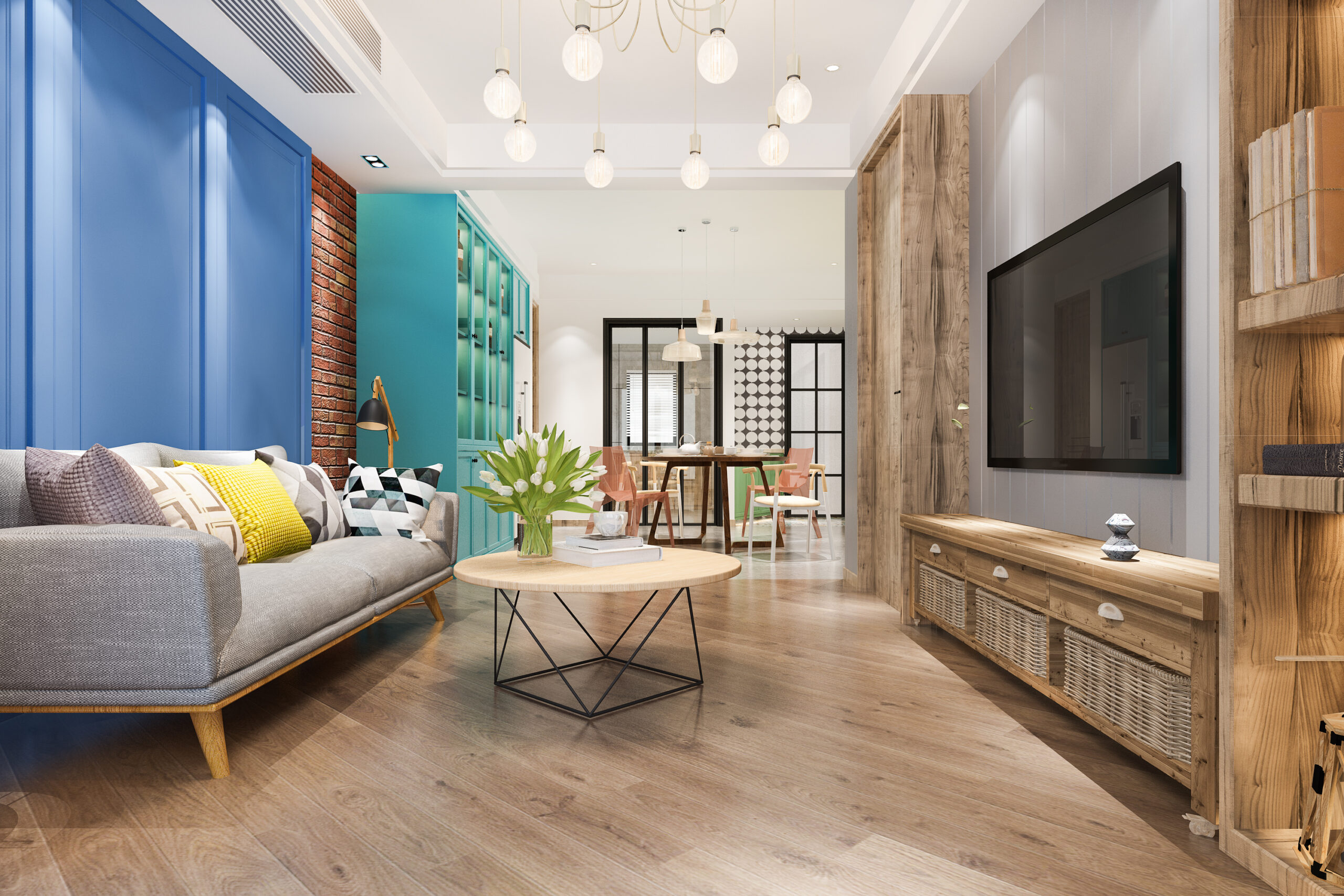 You can help architects or interior designers and they'll happily refer you as a flooring supplier to their clients. They can use your flooring CAD files for their home renovation projects and your store will have more chances to sell to that specific customer base.
III – HELP YOUR CUSTOMERS DECIDE FASTER WITH A BETTER SHOPPING EXPERIENCE
After you digitize or photograph your flooring products, promoting your business is only one of the benefits. The CAD files generated by the Floori Scanner give your flooring business the possibility to improve the shopping experience. Not only that, but it can give you the ability to stand out from your competitors. 
Many flooring shoppers take a lot of time to choose the right product because they don't know what the final result will look like after the renovation. Changing the floor of a house is a significant change, so a delay at the time of purchase is to be expected. But you, as a flooring store owner (or manager), can help the customers by simply showing them your products in their rooms.
UPIK/"Pocket Architect"
UPIK or "Pocket Architect" is a company based in Brazil that provides customers with a cheap and fast interior design service. This can make customers more confident at the time of purchase. 
They use rendered images of their customers' selected spaces to personalize their experience. Customers are even able to consult with a professional interior designer before making a purchase!
You can share those CAD files with the UPIK team as well as offer your customers a design consulting service. So they not only buy flooring with you but experience the whole home renovation process without them ever having to leave their homes! 
Room Visualizer
If you're not interested in UPIK, we also suggest the Floori Room Visualizer. This software can show you any of your flooring products in different rooms within seconds!
Take a photo, choose a product and it's done. Yes, it's that easy.
All you would have to do is send the digitized planks to Floori Portal. Then, experience the installed flooring in real-time right in your selected space. 
The software works on a browser, so you don't need to download any mobile app. It's meant for in-store or online sales for all floor covering types. 
Floori Room Visualizer is a powerful sales tool for any flooring business. Not only to improve your customer shopping experience but also to analyze customer data. This can include preferences or purchase changes as time goes on.  
Help your customers buy faster and more confidently with Floori Room Visualizer.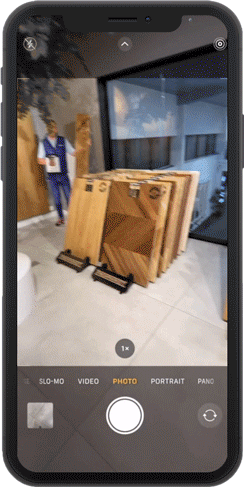 IV – USE HOUZZ TO PROMOTE YOUR FLOORING STORE
Houzz is an online community for anyone interested or involved in home remodeling and design, working as a marketplace and social media channel simultaneously. The website was launched in 2009 and now has over 65 million people in its community. 
Over the past 14 years, Houzz has built trust amongst its users, and everyone there has benefited from the website. Being on Houzz means you can share your photos, and render room scenes with people that intend to remodel their homes. Not only that, but you would also be joining a large trusted community. 
You can add product descriptions, images, and even customer reviews on the store page. With Houzz, you can also take advantage of its integration with other e-commerce platforms and marketplaces. It allows you to easily manage orders, payment processing, and shipping. 
Beyond it, Houzz offers analytics tools to help you track your store's performance, including customer engagement, page views, and conversions. With all these features, Houzz is an invaluable asset for store managers.
WHAT NOW?
As you can see merchandising your company's flooring products is important for your company. It allows your company to reach more consumers and sell more products. It also enables your flooring business to show consumers how the products can be used in their homes, including digitally!
With the tools we've provided you in this blog, we hope you use them to improve your flooring company. We wish you the best of luck in effectively merchandising your products.
If you'd like more tips and tricks on how to get ahead of the ongoing changes in the flooring industry, feel free to follow us on Instagram, and LinkedIn.